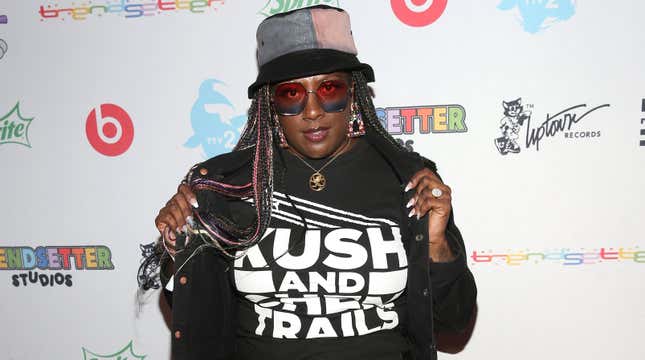 Updated 1/9/22 at 11:37 a.m. E.T: Gangsta Boo's funeral is scheduled to take place on Saturday, January 14. Free tickets are available to download from Eventbrite. The rapper, born Lola Mitchell, will be honored at Brown Baptist Church in Southaven, Mississippi, from 12 p.m. to 1 p.m. It will also be open to the public. In addition, a Celebration of Life will be held for Mitchell. It is set for Friday, January 13 at Railgarten from 7 p.m. to 10 p.m. The details of the services were confirmed by her publicist.
Your Favorites Share Their Ideal Verzuz Match Ups at The BET Awards
Original story:
More details have been revealed about the tragic death of Gangsta Boo. On January 1, the former Three 6 Mafia rapper was found dead in her hometown of Memphis. Born Lola Mitchell, the artist was just 43 years of age. Now, TMZ has reported that her death was a result of a drug overdose.
Per the outlet:
"Sources connected to Gangsta Boo tell TMZ ... the rapper's death appears to be drug-related. We're told Gangsta was with her brother last night at a local concert in Memphis, and that her sibling started to overdose sometime in the night ... requiring hospitalization. While he ended up being okay, our sources tell us that people familiar with Gangsta Boo's death scene insist narcotics were found on her person and that a fentanyl-laced substance is believed to be at play. We're told the police are launching an official investigation."

The artist's mother, Veronica Mitchell, issued a statement on Monday about this tragedy. "The Mitchell family would like to thank everyone for their condolences regarding the untimely death of Lola 'Gangsta Boo' Mitchell. The family is asking for your continued prayers and privacy as we process the loss of our loved one."
Gangsta Boo was the undisputed queen of southern rap, joining Three 6 Mafia at the age of 15. She impressed the hell out of the music industry with her flow on the group's 1995 debut album, "Mystic Stylez." Mitchell would appear on six Three 6 Mafia records total as well as launch a successful solo career.
Her debut solo album, "Enquiring Minds," was released in 1998 followed by "Both Worlds (asterisk)69" and "Enquiring Minds II: The Soap Opera." Gangsta Boo paved the way for women rappers and even appeared on Latto's "FTCU" featuring GloRilla earlier this year. Hip hop has lost a true legend.