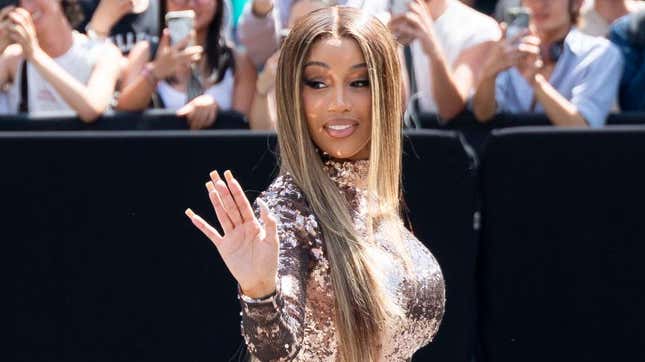 Finally, we can put this Cardi B microphone-throwing incident behind us after being unable to escape it for the past week.
My Hip-Hop Story: Jeezy Recalls Pioneering Southern Rap, 2Pac, & His Favorite Hip-Hop Videos
On Thursday, Las Vegas police cleared the air and said that the "Bodak Yellow" superstar won't face any charges after she was seen on video throwing a microphone at a fan who threw a drink at her during her performance at Drai's Nightclub in Las Vegas.
According to CNN, the Las Vegas Metropolitan Police said in a statement," After a thorough review of this case and with the consultation from the Clark County District Attorney's Office, this case has been closed as having insufficient evidence. No charges will be filed in relation to this case."
The Bronx MC was considered a suspect after a woman who was allegedly standing next to the drink thrower filed a report to the police, saying that she was hit by the mic as well.
But with the police putting an end to the case, fans don't have to worry about Cardi facing any legal troubles and now they can just focus on the hilarious memes that have come out of this incident.
Outside of the sheer amusement that this video has provided for fans, the "weapon" that Cardi B used to throw at a fan has become a sought-after item.
Scott Fisher, the owner of The Wave in Sin City, an audio production company, has listed the item on eBay and made it available for almost anyone to buy.
But the only kicker is that it will come at a steep price.
The microphone, which originally cost $1,000, is now being listed on the e-commerce site for $99,900! An item that started at a bid of $500 might sell for more than $100,000! What in the world is wrong with our society?
Although it's going for a high price, Fisher has already made it clear that he won't be keeping the money himself. He stated that he plans to split the proceeds between two charities: the Wounded Warrior Project and Friendship Circle Las Vegas.