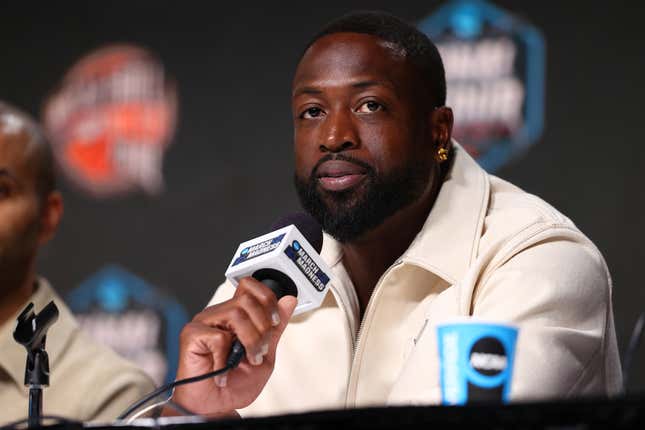 For Miami Heat fans, NBA superstar Dwyane Wade is a legend. During his Hall of Fame career with the team, he led them to three championships. However, as much as he loves the state of Florida, he no longer calls it home. During an interview on Headliners with Rachel Nichols, the Olympic gold medalist explained that the recent rash of anti-LGBTQ+ legislation has led him to move his family out of the Sunshine State. Wade's 15-year-old daughter, Zaya, came out as transgender in 2019.

Midterms Aside, Here's What Black Youth Are Concerned About
"That's another reason why I don't live in that state," Wade said. "A lot of people don't know that. I have to make decisions for my family—not just personal, individual decisions. I mean, obviously, the taxes is great, having Wade County is great. But my family would not be accepted or feel comfortable there. So that's one of the reasons why I don't live there."
According to The Associated Press, Florida's state board recently "approved an expansion of what critics call the 'Don't Say Gay' law," while "the House passed bills on gender-transition treatments, bathroom use and keeping children out of drag shows."
It's truly unconscionable how Republicans have targeted one of the most vulnerable communities in this country. As Rachel points out in the interview, many of these lawmakers probably have his jersey in their homes and have taken their families to see him play. He gave up time with his family to entertain theirs, but now they seem to have no respect for the issues his family faces. While speaking at the Time 100 summit, Wade revealed that despite all the advantages of his fame and money, he's still scared for Zaya's safety when she's out in the world.
"As sad as it is, as blessed as my daughter is to have parents who can support her, I'm still afraid every moment she leaves the house, and not just because of gun violence but because of the way that people perceive her in this world," he said.
Dwyane Wade is one of Florida's most famous figures. These politicians can spin it however they want, but the bottom line is he left the state because these people are using their power to attack his daughter's identity and existence. I'm sure it's only a matter of time before more of the state's famous faces will follow in his footsteps.