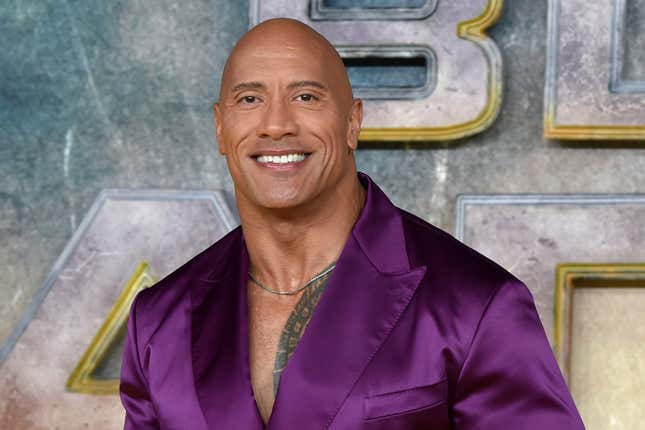 Sometimes you hear about a break up and you just know there's more to the story. That's the feeling a lot of DC Comics fans got in December when Dwayne Johnson announced Black Adam wouldn't be included in the immediate future of the film franchise. Yes, a big part of that decision comes from the film's lackluster box office, but according to Variety, Johnson also made some enemies during his quest to establish the anti-hero as a franchise character.

'In the Heights' and the Erasure of Dark-Skinned Afro-Latinx Folks
Studios, like all businesses, have a chain of command. Following the close of the Warner Bros. Discovery merger in April 2022, Johnson reportedly met with CEO David Zaslav and pitched him "a multiyear plan for Black Adam and a [Henry] Cavill-led Superman in which the two properties would interweave, setting up a Superman-versus-Black Adam showdown." Look, I don't know what new DC Films bosses James Gunn and Peter Safran have planned, but a universe featuring three or four movies that eventually ends with Black Adam vs Superman sounds awesome. It's certainly a better idea than Batman v Superman: Dawn of Justice or The Flash starring an extremely problematic lead.
Because egos are so central to a lot of the deals made in Hollywood, Johnson's meeting with Zaslav, which Variety did say sources downplayed, definitely "didn't sit well." While this is completely understandable, let's not pretend that Warner Bros. has been the most stable or reliable studio for the entire 10 years the Jungle Cruise star was developing Black Adam. Apparently, this all happened when the studio was in transition as former DC Films head Walter Hamada and WB Pictures boss Toby Emmerich were exiting. DC's film franchise has been chaotic for years with Warner Bros. failing to establish any clear connected universe or plan for its legacy characters. Should he have gone through all the proper channels? Probably, but movie stars at his level don't usually wait around to find out which email addresses and phone numbers are still working.
Variety goes on to report that the Young Rock star's problem with Warner Bros. also involves the animated film DC League of Super Pets. The outlet's sources say some at the studio were upset that Johnson asked for a producer credit, but didn't promote the movie enough. That surprises me since it felt like every time I turned on my TV last summer it seemed like he and Kevin Hart were yelling at me to go see this movie.
The story of a split between a movie star and a studio isn't new. And chances are, this isn't nearly as serious as Variety or its sources are trying to make it seem. Above all else, Hollywood revolves around money, so if the parties involved think there's an opportunity to make a crap load of it, all past issues will be forgiven.