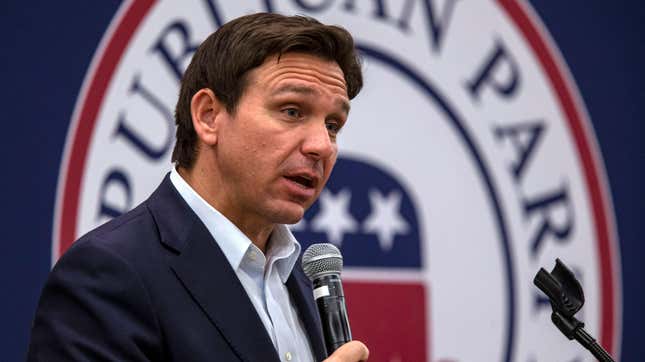 Dumbass Florida governor and resident dumbass Ron DeSantis decided to show support to Daniel Penny in his latest infuriating tweet. Penny, the man accusing of choking Jordan Neely to death on a New York City subway May 1, was arraigned and criminally charged in a Manhattan court last week.
White People, Here's Why We Need Black History Month
He is facing a felony charge of second-degree manslaughter and may receive up to 15 years in prison. When Neely screamed out for food and drink on the train, Penny allegedly approached him from behind and placed him in a deadly chokehold for several minutes.
Two other passengers helped hold down Neely's arms. He was pronounced dead shortly after. On Friday night, DeSantis took to Twitter to share: "We must defeat the Soros-Funded DAs, stop the Left's pro-criminal agenda, and take back the streets for law abiding citizens.
"We stand with Good Samaritans like Daniel Penny. Let's show this Marine... America's got his back." In addition, DeSantis included the link to Penny's legal defense fund, which is currently at over $2 million thanks to support from the right. Conservative Georgia Rep. Marjorie Taylor Greene has also taken to the social media app to show support for Penny.
On May 6, she wrote: "Jordan Neely was a violent criminal who should have been behind bars." Greene later said that "the Marine who stepped in to protect others is a hero." Florida Rep. Matt Gaetz also tweeted: "'Subway Superman' Daniel Penny is a HERO. Today, I will personally be donating to his legal defense fund on GiveSendGo."
Their support for Penny is beyond vile and shows how far the GOP will go to show much they hate Black people. Neely was killed for making a white man uncomfortable, which conservatives deem reasonable in their eyes. If DeSantis runs for president in 2024, which is likely, the repulsive rhetoric from the right will continue to place Black folks in danger.