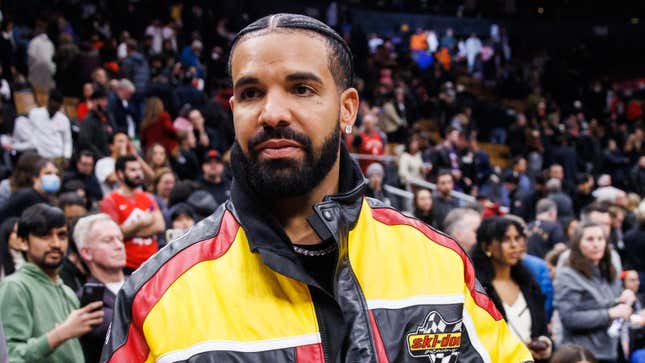 Drake has finally acquired the first woman artist to grace his OVO Sound label. Even though he went to social media to champion singer Naomi Sharon, the world is still eagerly waiting for him to apologize to another woman music artist who goes by the name Megan Thee Stallion.

Sharon, who is of Caribbean/Dutch descent, released two new songs on Friday (January 20):"Celestial" and "Another Life." Noah "40" Shebib, who's worked with Drake for a number of years but still showed support for Meg, helped produce both singles. After both tracks dropped, Drake went to Instagram to celebrate.
He wrote:
"@naomisharon I been waiting for this day for too long now where the world finally gets to digest the insane amount of work you have put in since we met," he wrote. "My dear friend just dropped her single Another Life on OVO SOUND."
Sharon replied to Drake by gushing on Instagram: "Words cannot express how happy I am I can finally share this news with the world. And I cannot thank you enough for this insane opportunity."
This is all well and nice or whatever, but if Drake really wanted to show how he stands in solidarity with women in the music industry he would acknowledge the cheap shots he took at Megan Thee Stallion last year. On "Circo Loco," a song on the joint project with 21 Savage entitled Her Loss, Drake rapped:
"This bi**h lie 'bout getting shots, but she still a stallion/ She don't even get the joke/ But she still smiling." This controversy lit the internet on fire, with Megan taking to Twitter to address the disrespect.
"Stop using my shooting for clout bi**h ass N****s! Since when tf is it cool to joke abt women getting shot !" she wrote. "People attack me y'all go up for it , i defend myself now I'm doing too much … every time it never ends and this did NOT happen until I came out and said I got shot … y'all don't fwm okay cool f–k it bye."
Drizzy, it's time for you to atone—we haven't forgotten what you did.