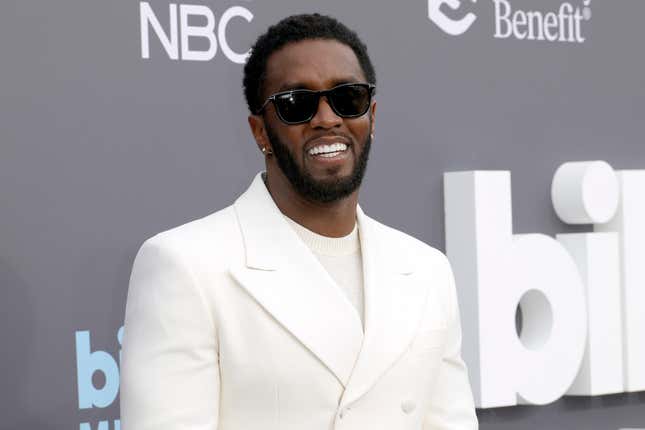 In a move that has shocked the music industry and hip-hop fans, Sean "Diddy" Combs has returned the publishing rights from Bad Boy Entertainment back to the artists and songwriters responsible for its hits. According to Billboard, Faith Evans, Ma$e, the LOX, 112 and the Notorious B.I.G.'s estate have already signed deals to receive their publishing. Contracts with other Bad Boy artists are still in the works. The process started in May 2021, with Diddy reportedly turning down a nine-figure offer to sell Bad Boy's music catalog.

Fighting "Lie-abetes": How To Spot And Combat Disinformation and Conspiracies In Politics | The 411: Part 2
In recent years, music catalogs for major artists like Bruce Springsteen, Luther Vandross, Red Hot Chili Peppers and Bob Dylan have sold for millions of dollars, making them a hot commodity. It's not out of the realm of possibility that a catalog like Bad Boy's, which is packed with hits, could be among those that reach the rarefied hundreds of millions value.
Apparently, for once, Diddy was actually thinking about the artists and not his checkbook. According to TMZ, "the rationale for this boils down to wanting to revolutionize the industry with this to empower artists and to switch up the dynamic."
This is particularly interesting, since Combs hasn't had the best reputation when it comes to how he's treated his artists in the past. He came under fire in March 2022, when he responded to former Da Band member Freddy P's accusations that working with the "Last Night" rapper led to his mental health issues with a scathing, careless Instagram post. "STOP ALL YOUR CRYING, BIT**ING & MOANING. HUSTLE HARDER OR GET THE F**K OUT OF OUR WAY," Diddy wrote.
Additionally, he and Ma$e have been in a years-long feud about publishing and money, with each of them throwing public barbs and accusations at one another. Shocking everyone, it was actually the Harlem World rapper's podcast partner, Cam'Ron, who broke the news about the publishing rights being returned. On Wednesday, he wrote on Instagram, "My nigga murder had to sit this one out. He just got his publishing back from Puff. Just finished the paper work for that yesterday. Congrats @rsvpmase while he getting his music back in order, I'm dumping my hard drive pause. The lost files vol 1. Sept 8."
For artists who feel like they spent years being disrespected and mistreated by Combs, this is a major win that validates their contributions to the label and its boss' success. And just in case you forgot, Diddy is also a brilliant promoter, so it's no coincidence that this news is coming out right before his new project, The Love Album: Off the Grid, is released on Sept. 15, he receives the Global Icon Award at the MTV VMAs on Sept. 12 and does a big splashy performance that could feature appearances from many of these same Bad Boy artists. Trust me, he knows exactly what he's doing.