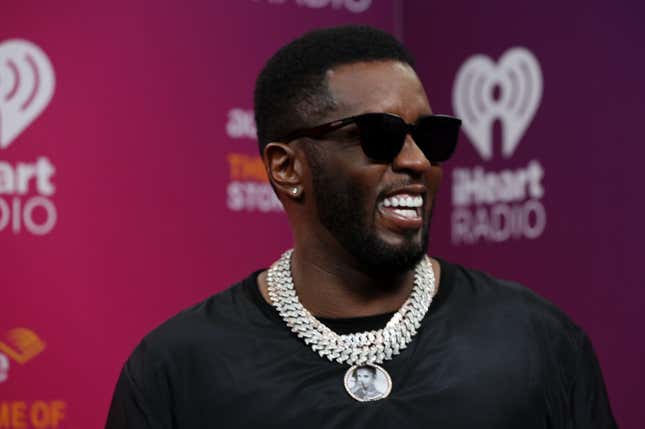 The bidding war for BET Media Group is heating up. On March 6, news broke that Paramount Global is looking to sell its majority stake in the company that includes BET and VH-1. As previously reported by The Root, media mogul Byron Allen and filmmaker Tyler Perry are both interested in purchasing the stake. Now another entertainment giant is making his presence known. Variety is reporting that Sean "Diddy" Combs is "exploring the opportunity to purchase BET as a part of his strategy to build a Black-owned global media powerhouse." The outlet adds "that while Combs has expressed interest in acquiring BET, he is not yet considered to be in talks with Paramount." Apparently, Paramount has not begun talks with anyone.

A Black Lady Sketch Show Is Our Black TV Pick of the Week
While it still feels like Perry makes the most sense because he already owns a minority stake in the media company, and his TV series and films are the centerpiece of its programming, Diddy knows how to spot talent, even though most of his success has come in music and fashion. As much as I'd love to see BET return to its musical roots, the company needs someone who knows the film and TV business at the helm.
Variety also mentions that Paramount has "many parties" interested in BET Media Group, but so far, we've only heard about the notable men who have made their intentions known. Where are the Black women media moguls at in these negotiations? Let's talk about Shonda Rhimes; Ava DuVernay; Viola Davis; and Gina Prince-Bythewood running their own network. This is going to be a long process. We're probably going to hear a lot of famous names as the talks advance. I just want to know that women and gender non-conforming businesspeople are being included in the conversation. This is a chance for us to see BET build a serious destination for Black entertainment and you definitely need to make sure that process involves more than just men.