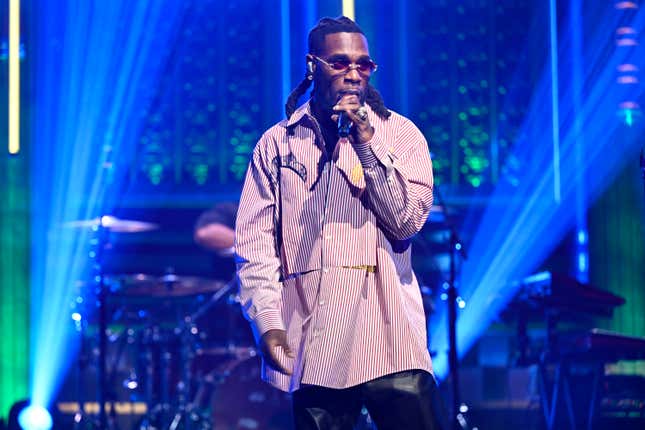 In addition to featuring the best basketball players in the world, NBA All-Star Weekend also brings some of the most interesting entertainment. This year's event will include a diverse mix of musicians and movie stars, as the NBA is taking a page out of the NFL's playbook and giving fans a big, splashy halftime show.

You Okay Fam?: Should You See A Therapist Without Having A Problem?
Per a press release provided to The Root, halftime will have an Afrobeats theme, featuring performances from Nigerian artists Burna Boy, Tems and Rema. Tems in particular is having a beautiful moment right now. She recently won a Grammy and is nominated for an Oscar for Best Original Song for "Lift Me Up" from Black Panther: Wakanda Forever. While it's nowhere near the audience for the Super Bowl, this is still a very big platform for Afrobeats that will allow the genre to pick up a lot of new fans.
One of the best parts of the All-Star Game is how much fun players have with their introductions. It will be all about family when Fast X star Vin Diesel does player introductions. How many car references will he get in? Will he sneak in an "I am Groot?"
The Los Angeles Lakers' LeBron James and the Milwaukee Bucks' Giannis Antetokounmpo are the All-Star captains and they will choose their teams in a draft that takes place at 7:30 p.m ET/4:30 p.m. PT on TNT and TBS.
With the game being held in Utah, local stars like Jewel and Post Malone will also perform during the festivities. Grammy-nominee Jewel is singing the U.S. national anthem, while Juno-winner Jully Black will sing the Canadian anthem.
Of course, before we get to the game, there's the Rising Stars game on Friday, Feb. 17 at 9 p.m. ET/6 p.m. PT. ESPN airs the celebrity game on Friday, Feb. 17 at 7 p.m. ET/4 p.m. PT. The event fans get most excited about, All-Star Saturday Night, featuring the skills challenge, 3-point and dunk contests, takes place Saturday, Feb. 18 at 8 p.m. ET/5 p.m. PT on TNT.
The 2023 NBA All-Star Game airs live Sunday, Feb. 19 at 8 p.m. ET/5 p.m. PT on TNT and TBS.