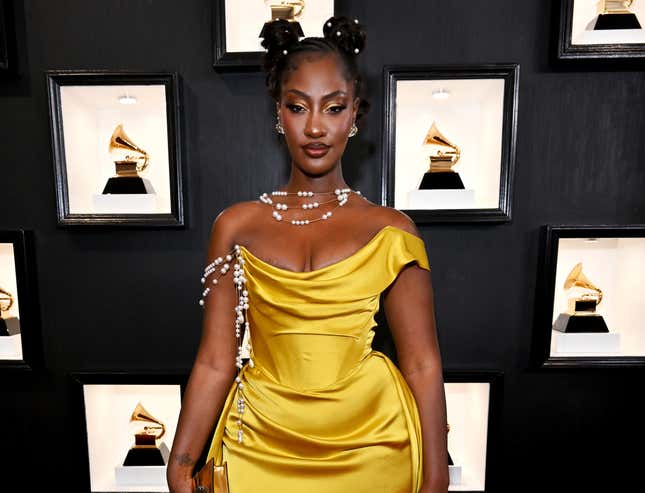 Congratulations are in order for Nigerian singer Tems! On Sunday, she cemented her place in history as the first female Nigerian artist to receive a win at the 2023 Grammys.
The recognition comes thanks to her smooth vocals and ad-libs on Future's song "Wait For U," featuring Drake. The popular song was recognized for Best Melodic Rap Performance, beating out other artists and songs like Latto for "Big Energy (Live)", Jack Harlow for "First Class," Kendrick Lamar for "Die Hard," and DJ Khaled for "Beautiful." This win also comes a little over a month before the 2023 Oscars where Tems could once again make history as the first Nigerian artist to ever win an Academy Award thanks to her co-writing credit on Rihanna's "Lift Me Up" off the Black Panther: Wakanda Forever soundtrack.
Given Tems' decorated vocal ability and catchy songs (hello, "Free Mind"), it's no surprise that she's getting honored this way. What is surprising, however, is the fact that she's getting all these accolades without technically having a full-length debut album out. Her 2020 project, For Broken Ears—which saw boasts both "Free Mind" and "Higher," the latter of which Future samples on "Wait For U"—is classified as an EP. This is also the case for her 2021 project, If Orange Was a Place. Regardless of that fact though, she's already collaborated with a handful of music's biggest stars—like Rihanna, Beyonce, Drake, Future and Wizkid—and her trajectory only looks to be going up from here.
Congratulations again Tems! Continue making all of us proud. We'll see you soon at the Oscars.