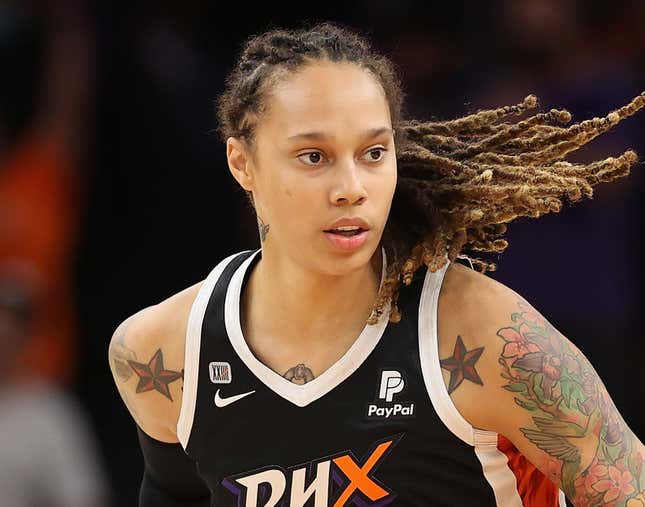 As WNBA free agency shakes up expectations for the 2023 season, one name fans have had their eye on is Brittney Griner. Following her 10-month wrongful detainment in Russia, there were a lot of questions about whether or not she would return to basketball. Now the eight-time all-star has answered those questions by reportedly re-signing with the Phoenix Mercury. ESPN is reporting that its sources have confirmed that the center has signed a one-year deal worth $165,100.

Herschel Walker Supporters Are Unfazed By His BS
Though others may have wondered about BG's status, she was very clear about her intentions from the moment she returned home to the United States. In December 2022, a prisoner exchange led to the two-time Olympic gold medalist's release from a Russian prison. A week later, Griner posted a message on Instagram, where she told everyone that her basketball career was not over.
"I also want to make one thing very clear: I intend to play basketball for the WNBA's Phoenix Mercury this season, and in doing so, I look forward to being able to say 'thank you' to those of you who advocated, wrote, and posted for me in person soon," she wrote.
As excited as fans are to see Brittney back on the court, it would make sense if Phoenix had questions about where her game is at. She hasn't played in the league since 2021. That season ended with Phoenix losing the WNBA championship to the Chicago Sky. Griner had a spectacular season, averaging 20.5 points and 9.5 rebounds per game.
BG has always been one of the most dominant players in the game. But, she went through a mentally and physically traumatic ordeal that has some wondering if she can get back to the career best level she was at the last time she played. We'll have to wait until the season kicks off to find out, though there has been some news about her preparations. On Feb. 1, during ESPN's WNBA Free Agency Special, Holly Rowe reported that Griner "looks fantastic" and "is ramping up her training."
Griner is not returning to the Mercury alone, as her longtime teammate and friend Diana Taurasi also re-signed with Phoenix. Per ESPN, the 40-year-old superstar's "deal is guaranteed for two years and worth $469,872."
The Phoenix Mercury starts its 2023 WNBA season on the road against the Los Angeles Sparks on Friday, May 19.