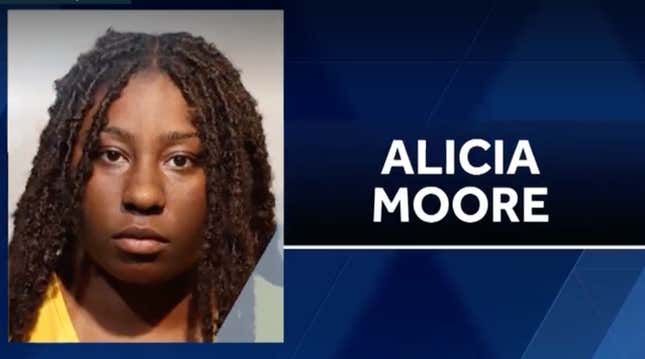 A Florida woman is facing felony charges in the country's latest case where a child was left alone inside a vehicle. The car caught on fire while the children's mother was inside a mall allegedly shoplifting, according to WESH.
Small Town Horror: The Story of a SWAT Team That Set A House Ablaze
Across the country, seven children have died while unattended in overheated parked cars this year, per Kids and Cars Safety. In some incidents, the parents were attending church or even working a hospital shift. However, an Orlando woman left her two children in the car to go inside the mall to shoplift, authorities say.
Alicia Moore, 24, parked her 2016 Lincoln at Oviedo Mall on May 26 around noon. While Moore and an unidentified male were inside playing "Oceans 8" in Dillard's for about an hour, the report says the vehicle suddenly caught fire in the lot.
Read more from NBC News:
When she was leaving the store, she saw her car "engulfed in flames" and "dropped the stolen merchandise" and fled the store, the report states.

The car was "completely totaled" by the flames, the report states. One child tried to escape the car, and bystanders ultimately helped rescue them before they were rushed to Arnold Palmer Children's Hospital. One child suffered "several first degree burns," including on her face and ears, according to the arrest report. The children's ages are unknown.

When interviewed by police, Moore "stated only her biographical information" and requested an attorney, the report says.
Moore was arrested on aggravated child neglect and arson in addition to an outstanding warrant she had for another unrelated incident. Her jail record says she was charged with petty theft, assault and battery on an elderly person in Sumter County.
It's unclear how the car suddenly set ablaze but I'm sure we'll find out more when she heads to court on June 27. Moore pleaded not guilty to her charges and is being held on a $20,000 bond.