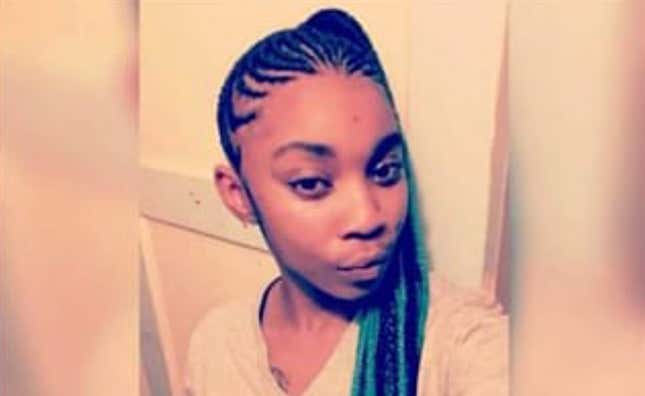 Correction: Ashton Montalvo and Deangelo Boone were not police officers nor did they work for the Antioch Police Department. Updated as of 6/14/2023 at 9:30 a.m. ET
Comedian London Hughes Talks New Book, Parents Watching Her Very Sexual Comedy, & Beyoncé
The family of Mykaella Sharlman, a woman who died of an overdose in 2022, has spoken out after a Northern California prosecutor dropped the charges against the two men accused in her death. According to NBC News, the men moved her body to a dumpster and set it ablaze.

Yeah… you read that right.
Ashton Montalvo and Deangelo Boone were charged with arson and mutilation of human remains in the death of the 25-year-old woman in October. The report says Sharlman was an aspiring hair salon owner and praise dancer at her church until she fell into a spiral of drug abuse. The medical examiner found she died on Oct. 17 of a fentanyl overdose. The two men found her body in an abandoned apartment in Antioch.
Instead of reporting it, they allegedly dumped her body in a dumpster, moved it blocks away and set it ablaze with lighter fluid. Sharlman's sister testified that Mykaella was reported missing a week later without having known what occurred nor that they were robbed of the ability to properly lay her to rest.
Now, Montalvo and Boone have had their charges dismissed but because the investigation into their actions may have been compromised by the racist cops over at the Antioch Police Department.
Read the statement from the Contra Costa County District Attorney:
A dismissal at this juncture affords the District Attorney's Office the ability to refile criminal charges against Montalvo and Boone and reinitiate legal action if new evidence is developed.

In this case, the prosecution of Montalvo and Boone for mutilation of human remains and arson on October 17, 2022, relied heavily on the investigative work of Antioch Police Officers who are associated with racist text communications.

After thoroughly reviewing the officers' role in this case, applying relevant legal principles, and considering ethical responsibilities, the Contra Costa District Attorney's Office no longer has confidence in the integrity of this prosecution.

Our office extends our deepest sympathies to the family of Mykaella Sharlman and we aspire to renew this prosecution if presented with the opportunity to do so.
This announcement was a huge blow to Sharlman's family. Though Mykaella's case deserves an unbiased eye, the complete dismissal of the case considering the evidence, eyewitness testimony and surveillance video was "unacceptable" and "devastating" to them, per NBC.
"We're getting ready to lawyer up. We're getting ready to fight," said Nicole Eason, Sharlman's sister, to NBC. "-this scandal came out after my sister's death. It shouldn't have had any bearing on the evidence."