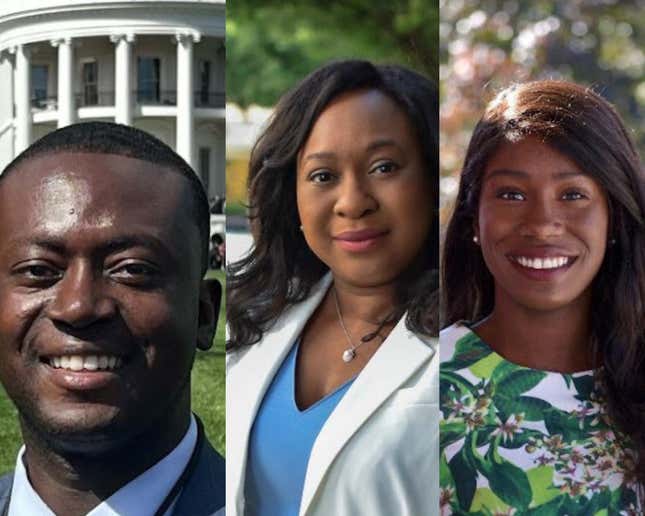 There's no denying that scoring a position in the White House is a dream come true for the starry-eyed political newcomers heading to Washington each year. Former Obama staffers have gone on to run for and win political office, and many hold key positions within the current White House.
But generally speaking, getting to the White House is no easy task. And the young Black staffers in the Biden-Harris administration are seriously impressive.
As The Root prepares to host The Root Institute focused on a Blueprint for a Better Black America, we thought it was time to introduce you to the young folks who will undoubtedly play a significant role in shaping that future.