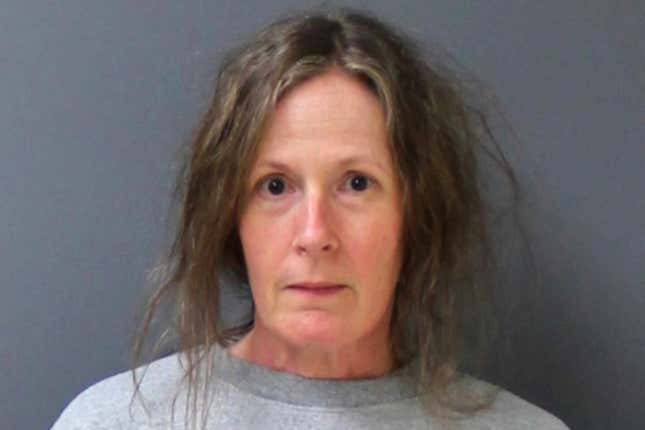 Former Brooklyn Center police officer Kim Potter was released from prison after 16 months serving time after fatally shooting 20-year-old Daunte Wright, per ABC News. Her sentence was already below the state guidelines for her charges. But her release doesn't exactly mean she's free.

America's Got Talent Host, Terry Crews, Shows Full Gratitude For Writers On Strike
Potter was sentenced on first and second-degree manslaughter charges after mistaking her gun for a Taser during a traffic stop in 2021. The report says Wright was pulled over for an expired registration tab but Potter went to arrest him after finding an outstanding warrant on a weapons charge. While trying to handcuff him, Wright fled in his vehicle. Potter reached for her stun gun and grabbed her firearm instead. Wright died as a result of gunshot wounds.
Potter pleaded not-guilty to her charges, bursting into a red-faced sob as she testified how her intentions were not to kill the young man. The average sentence for her charges could range anywhere from 10 to 15 years, as the prosecution was looking for. However, Hennepin County District Judge Regina Chu gave her a 24-month sentence and a $1,000 fine.
"I recognize there will be those who disagree with the sentence. That I granted a significant downward departure does not in any way diminish Daunte Wright's life. His life mattered. And to those who disagree and feel a longer prison sentence is appropriate, as difficult as it may be, please try to empathize with Ms. Potter's situation," Judge Chu said at Potter's sentencing.
However, Potter was released Monday morning from the Minnesota Correctional facility, eight months early. Her premature release was not a reward for good behavior, as one might assume. Corrections spokesperson Andy Skoogman said it was "out of an abundance of caution" for her safety and that of the correctional facility.
Now, she'll serve the remainder of her sentence on supervised release.
Read more about the release from Star Tribune:
Skoogman said DOC analysts closely monitored intelligence information in the days leading up to Potter's release and found "elevated concern for Ms. Potter's safety, including threatening comments directed at her and the potential for violent protests outside the Shakopee correctional facility."

Based on the intelligence we gathered, Skoogman continued, "we released Ms. Potter at a time we felt was safest for her and for everyone at the correctional facility." Skoogman added that Potter left the prison without any protesters or Wright family members present.
Potter's supervised release means she must stay in contact with her supervising agent, submit to unannounced searches, refrain from breaking any more laws and also have no contact with the Wright family.
It's unclear if she'll be able to go back to policing when her sentence is up in December. Though, her attorney told CNN she has no plans of coming back to Minnesota anyhow and wants to live in Wisconsin.
Since she's been in prison, the police department has moved forward packing the staff with 49 officers, hiring its first Black police chief and appointing a new equity and human resources director, per CNN.