Former acting Attorney General Sally Yates was supposed to testify before the House Intelligence Committee about the obvious connection between President Vladimir TrumPutin's campaign staff and Russian officials—that is, until, her attorney claims, the Justice Department applied the brakes.

Yates' lawyer, David O'Neil, accused the Justice Department of trying to silence Yates, who served as deputy attorney general in the Obama administration and then as acting attorney general in the first few weeks of the Trump administration, claiming that "all information Ms. Yates received or actions she took in her capacity as Deputy Attorney General and acting Attorney General are client confidences that she may not disclose absent written consent of the department," the Huffington Post reports.
Yates was fired Jan. 31 after she refused to enforce TrumPutin's Muslim ban.
"We believe that the department's position in this regard is overbroad, incorrect, and inconsistent with the department's historical approach to the congressional testimony of current and former officials," O'Neil wrote.
O'Neil added that Yates' testimony wouldn't have revealed any classified information or violated any protocol, since other senior members have done the same thing.
"In particular, we believe that Ms. Yates should not be obligated to refuse to provide non-classified facts about the department's notification to the White House of concerns about the conduct of a senior official," he wrote. "Requiring Ms. Yates to refuse to provide such information is particularly untenable given that multiple senior administration officials have publicly described the same events.''

G/O Media may get a commission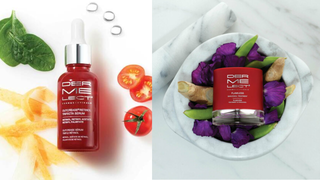 Save $19
Retinol Renewal Kit
O'Neil was originally scheduled to testify Tuesday, but on Friday, hours after her attorney sent a letter to White House counsel Don McGahn informing him of what the Justice Department had decided, House Intelligence Committee Chairman Devin Nunes (R-Calif.) canceled the scheduled hearing, because of course he did.
On Tuesday, White House press secretary Sean "Spicy Facts" Spicer issued a statement calling the allegations false.
"The White House has taken no action to prevent Sally Yates from testifying, and the Department of Justice specifically told her that it would not stop her, and to suggest otherwise is completely irresponsible," Spicer said, according to the Huffington Post. "I hope she testifies. I look forward to it. We have no problem with her testifying, plain and simple."
So let's see if she added back to the list. My guess is, nah.
Read more at the Huffington Post.