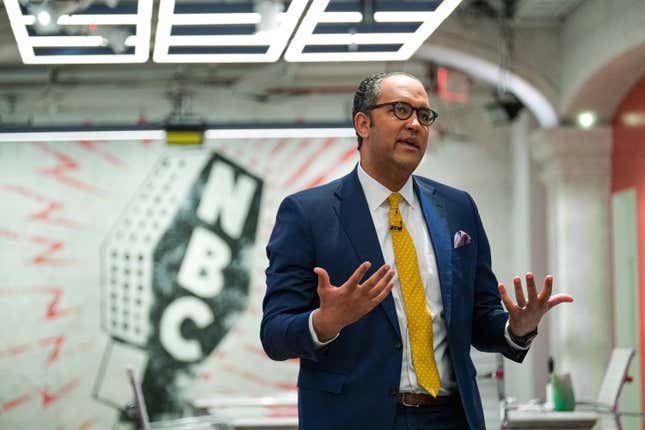 Another Republican has dropped their hat into the heated 2024 Republican Presidential primary race. On Thursday, Republican Congressman Will Hurd announced that he was running for President.
The Biden And Trump Classified Documents Scandal Explained
For folks who don't know, Hurd left office in 2019 as the only Black Republican in the House. His candidacy is a major long shot. Former President Donald Trump is far and away the frontrunner in the race. And Florida Governor Ron DeSantis is his clear second. Still, Hurd says he is pushing forward with the campaign slogan, "Common Sense in Complicated Times."
"The soul of our country is under attack," said Hurd in his announcement video. "President Biden can't solve these problems — or won't, and if we nominate a lawless, selfish, failed politician like Donald Trump, who lost the House, the Senate, and the White House, we all know Joe Biden will win again. Republicans deserve better; Americans deserve better. It's common sense.
In his announcement, Hurd focused on immigration, drugs, and homelessness as his top priorities. Despite being a Republican, Hurd has publicly broken from the leader of his party during the release of the infamous Access Hollywood Tapes. And he recently said in an interview with CNN's Kaitlin Collins that he would not support Donald Trump if he were the Republican nominee.
To say that Hurd has a massive barrier to getting into the White House is the understatement of a century. However, in a campaign where the frontrunner is facing two criminal indictments, including one with a trial set months before the primary race, it's not a good idea to count anyone out just yet.