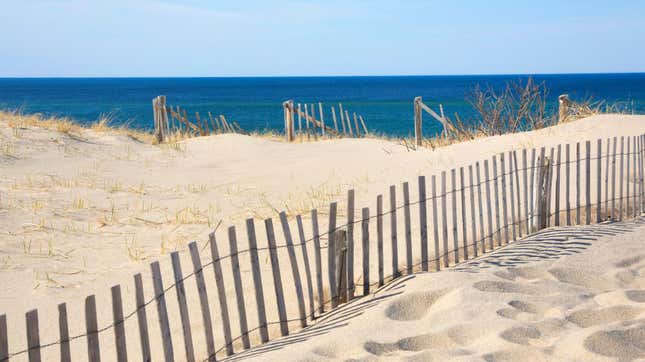 Ya'll remember this White teen who was accused of trying to drown a Black kid in Cape Cod, Massachusetts? He walked out of jail on Monday.
Tackling A Black Maternal Health Crisis & Embracing Reproductive Justice | The Root Institute
If you don't recall, the alleged Black victim claimed that this 14-year-old White teenager repeatedly dunked him in the water at Goose Pond in Chatham, Mass. He claimed that the White teen laughed at him, called him the N-word, and referred to him as "George Floyd," according to the Cape & Islands District Attorney's Office.
He was indicted by a jury last week on charges of attempted murder and assault with a dangerous weapon. While he was originally due back in court on Sept. 13, he made an appearance on Monday.
According to NBC Boston, his attorneys argued that he should be released from jail pending trial. The judge obliged but ordered that he be monitored through GPS, report to a probation officer, stay with his father, and stay away from the victim and witnesses in the case.
Despite the nature of these allegations and the fact that it's a White teenager being accused of a hate crime against a Black child, his attorney told The Boston Globe that the charges are "over the top" and that the incident was simply "horseplaying."
Here is what occurred according to the Cape & Islands District Attorney's Office:

Prior to entering the water, the victim put on his life jacket and informed the other juveniles that he could not swim. The Juvenile defendant, other juvenile, and victim entered the water together. Once in the water the juvenile defendant proceeded to pull on the victim's life jacket and submerged him underwater 4 to 5 times, causing the victim breathing distress. The third juvenile laughed at the victim during the attempted drowning and referred to the victim as"George Floyd".

The attack continued as the juvenile defendant swam underneath the victim and attempted to grab his feet. To again pull the victim underwater. The incident concluded when the victim started yelling for someone on the beach to help. A bystander entered the water and intervened assisting the victim to the shore.
Along with the suspect and victim, it's also been alleged that there was another white child who watched the incident unfold and laughed while the Black child was being dumped in the water.