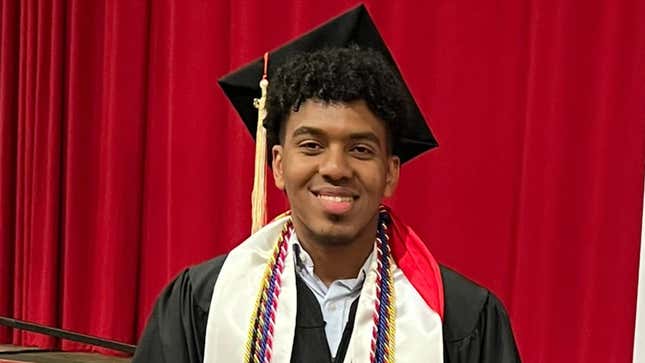 It's been a scary few weeks for the family of Yohanes Kidane, a Black Netflix engineer who went missing in San Jose, Calif. a month ago.

Barack Obama Hosts Working: What We Do All Day, Our TV Pick This Week
Before going missing, he was starting his second week at Netflix as a software engineer. In May, he graduated from Cornell University and moved to San Jose from New York to begin his new job.
Kidane was last seen entering an Uber near his apartment. Members of his family only noticed he was missing when they couldn't reach him on August 14 and realized that the location of his phone had not moved since it reached the Golden Gate Bridge in San Francisco.
Days later, many of his belongings including his wallet, cell phone, and backpack were discovered at the Golden Gate Bridge Welcome Center.
But where was Yohanes? While the authorities were able to discover where Yohanes was, they found him dead after searching for him for weeks.
More from the Marin County Sheriff's Office:
On Tuesday August 29, 2023, at approximately 11:41 AM the Marin County Sheriff's Office, Coroner Division was contacted by the California Highway Patrol – Marin Office regarding the discovery of an unconscious / unresponsive person located within the San Francisco Bay waters northeast of the Golden Gate Bridge by a passing boat. The United States Coast Guard - Station Golden Gate sector was notified and immediately responded to the provided area and located the body of a lifeless male floating in the water. The subject was recovered from the water and transported to Station Golden Gate located in Sausalito, CA to awaiting paramedics, who pronounced the subject deceased at 11:12 AM without providing any resuscitate aid due to the subject's presenting physiologic condition. The remains exhibited signs of advanced decomposition, prolonged exposure to the aquatic environment and appreciable depredation.
Shortly after his body was discovered and identified, Kidane's family was notified of the 22-year-old's death. It was determined by the Marin County Sheriff's Office Coroner Division that his cause of death was suicide.