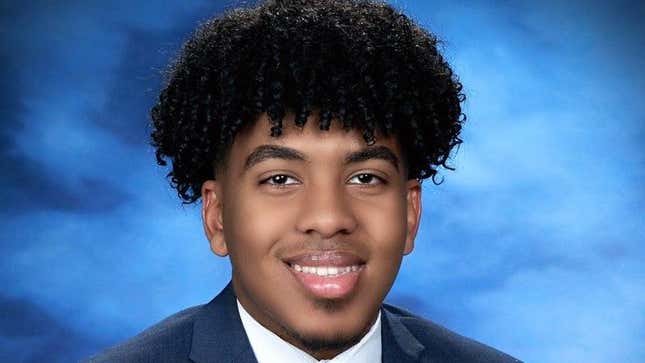 The family of Yohanes Kidane is asking for help in locating him after he disappeared in San Jose last week. According to KTVU, he was last seen getting into an Uber but it's unclear if he ever made it to his destination.
Small Town Horror Story: The Mississippi Burning of Three Anti-Segregationists
Kidane, 22, graduated from Cornell University in May and moved back home to San Jose from New York to start a new job. His family says he accepted a position as a software engineer at Netflix and was on his second week of work. Kidane's family said they couldn't reach him on August 14 and noticed that his phone location hadn't moved from somewhere near the Golden Gate Bridge. They called the police and reported him as a missing person.
So far, we only know where Kidane was last seen: leaving his apartment at 28th North Fourth St. and getting into a black Toyota Camry with an Uber sticker around 7 p.m. Kidane's brother, Yosief, told KTVU that Yohanes' coworkers told him his brother was headed to San Fransisco.
However, the following day his phone and wallet were found near a coffee shop; it was given to Marin California Highway Patrol office by a commuter. The next day, his backpack was found at by the Golden Gate Bridge with more belongings including his laptops and personal documents.
Read more from The New York Post:
Kidane's former college roommate says the Rochester native told a story about a suspicious Uber ride that took place just days before he disappeared.

"The Uber driver insisted, if it was an actual Uber driver, that instead of taking him to the location that he needed to be, he's like, 'Oh, I'm going to take you to Oakland. It's much safer there,'" Austin Farmer told Fox News.

"And he just wouldn't let Yohanes go where he needed to go. So they took him to downtown Oakland. I guess he eventually got back to his apartment or wherever he lives, but that was pretty suspicious."

Kidane had allegedly texted Farmer during that trip saying he "might be in trouble" and the driver told him to cancel the extra pay.
Kidane's friends and family have formed their own initiative to search for Kidane, communicated with San Jose police and created a GoFundMe page to cover travel expenses as they launch their own search. Kidane's mother is heartbroken and pleads for help in locating her son.
"We want to take him home. I need my son," said Mehret Hana Beyene, Kidane's mother, to KTVU. "He's a good man who has a bright future, very loving to his family."
Kidane is described as a Black man at 5 feet and 8 inches in height, 150 pounds and was last seen wearing a black hoodie, grey sweats and black shoes. Anyone with any information is asked to contact San Jose Police Department at (408) 277-8900 and reference case number 23-227-0531. Relatives can be reached at (585) 489-4880 or 585-500-5220.