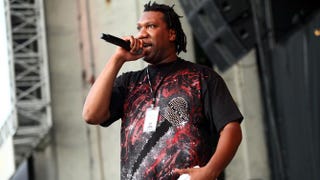 Looks like a few British police officers have a love for old-school hip-hop: Two officers in Chelmsford, Essex, were busted for blasting KRS-One's "Sound of Da Police" out of their patrol car after footage was uploaded to social networking sites.
According to New York's Daily News, the officers were disciplined after video was uploaded to YouTube and Facebook that showed them cruising through a shopping area blasting the 1993 hip-hop classic from the car's PA system.
The Essex Chronicle reports that the duo were given "management actions" for their shenanigans.
"[They] included words of advice from a senior officer after acknowledging they inappropriately used their patrol car's PA system," a police representative told the Chronicle.
Read more at the Daily News and Essex Chronicle.