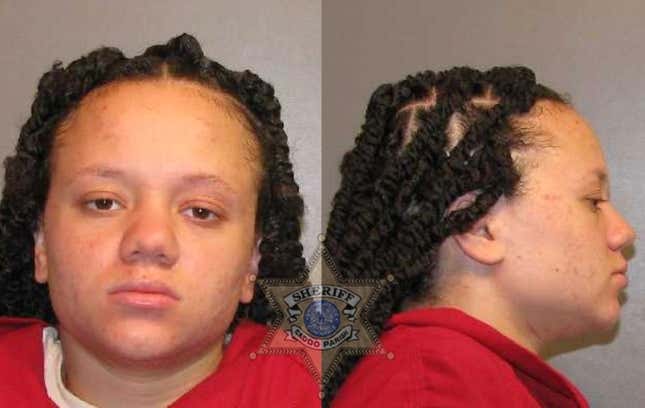 An elderly man was stabbed in the face by his granddaughter after telling her she needs to run some bath water and pop open a bottle of Dr. Bronner's. I'm not joking. A dispute over hygiene ended in an arrest.

Small Town Horror Story: The Mississippi Burning of Three Anti-Segregationists
Police responded to the 3900 block of Fountainbleu Road in Keithville, La. Monday morning. Carrington Harris, 22, was arguing with her grandparents after they asked her to take a shower, according to the Caddo Parish Sheriff's Office. Police said Harris went off the rails, began damaging property inside the home and going to the fuse box outside to turn the lights off inside the house. Harris' grandparents tried to restrain her but she freed herself from their grip and dashed toward the kitchen to grab a knife.
When she returned, she allegedly stabbed her grandfather several times in the face and fled to the woods behind the home. A few hours later, she was found by the police who arrested her.
Harris faces one count of domestic abuse battery and one count of domestic abuse battery with a dangerous weapon. She's being held at the Caddo Correctional Center and currently, has no set bond.
As far as the OG, he was transported to Willis-Knighton South by Caddo Parish Fire District 6 but there are no current updates on how he's recovering.
It's unclear whether Harris had a history of violent behavior or even struggled with any mental illnesses. However, she was previously booked on a domestic battery in May of this year and released on a $250 bond over a week later. It's unclear if the charge was the result of another heated interaction with the elderly couple.
The Caddo Parish Sheriff's Office offered no comment on what the previous incident entailed.