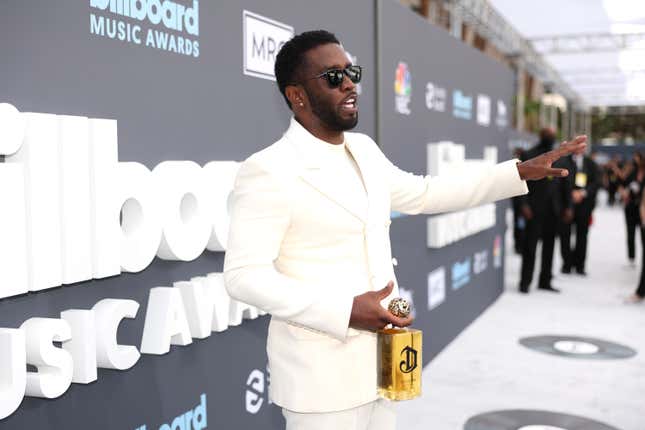 Updated as of 7/20/23, 4:41pm ET
The Root received the following statement from a Diageo spokesperson in response to our 7/19 story:
This is a business dispute and should not be recast as anything other than that. We have exercised our contractual rights to terminate the marketing services agreement in place for Cîroc and begin the wind down of the DeLeón joint venture. Our actions are consistent with our desire to protect the significant investment we have made in both brands and their future growth. Mr. Combs' longstanding bad faith actions, false accusations, and breaches of contract overwhelmingly support Diageo's justified decision to sever ties."
This Forbes 30 Under 30 Entrepreneur Thinks History Is A Key To Success | Securing the Bag: Part 2
Diddy told y'all that he won't stop – especially when it comes to his businesses. We've been covering the ongoing beef between the artist/entrepreneur and Diageo, the company he has partnered with on Cîroc Vodka and DeLeón Tequila...and it's showing no signs of stopping.

In May 2023, the "I'll Be Missing You" rapper went to court to call out the billion-dollar beverage company for what he described as neglect, racism, and unequal treatment in the distribution, production, and sales of his co-owned DeLeón Tequila brand. Combs' legal action resulted in Diageo's decision to take steps to end their partnership.
But you had to know that wouldn't be the end of it. And now, in a July 19 filing with the New York County Clerk, Combs is accusing Diageo of "illegal and outrageous retaliation" in response to his taking their fight to court.
"The message is clear – if you dare to shed light on Diageo's conduct, you will be punished," the filing, shared with The Root states.
Combs continues to stand by his actions, citing Diageo's neglect as the reason DeLeón's market share is a fraction of their other tequila brands, Casamigos and Don Julio.
"Diageo did not live up to its promises of and obligations to provide equal treatment. Despite Diageo routinely exerting significant market power over large distributors, Diageo continues to improperly position DeLeón as a niche product for the "urban" community. As a result, DeLeón's distribution remains in the single digits, while Casamigos and Don Julio are in over one-third of retail outlets," the filing, shared with The Root, states.
Combs' allegations of retaliation include Diageo's blocking Combs from delivering a planned speech at a distributor event; banning Combs and Combs Wines, which co-owns DeLeón Tequila, from speaking with distributors and retailers about the brand; and attempts to end their partnership with Combs on both DeLeón Tequila and Cîroc Vodka.
Here's more from the filing:
"Mr. Combs repeatedly raised Diageo's unequal treatment of his brands but received only false assurances and no curative actions. Facing a multi-billion-dollar company who refused to comply with its contractual obligations, Combs Wines had no choice but to file this case as a last resort to bring Diageo into compliance with the "Equal Treatment" provision. As permitted by the parties' contract, Combs Wines seeks forward-looking equitable relief in this suit."
Diageo's relationship with Combs started in 2007, when the company approached him about tapping into his marketing and product development expertise to boost sales of their then-struggling vodka brand, Cîroc. After turning things around in less than two years, the pair decided to leverage their successful collab and entered a 50/50 partner on DeLeón in 2013. But things turned sour this year, when Combs took steps to get the company to put equal resources behind his brand.
Rather than ending his business relationship with Diageo, Combs is asking the court to enforce the "equal treatment" clause in their contract and keep their successful partnership in tact.