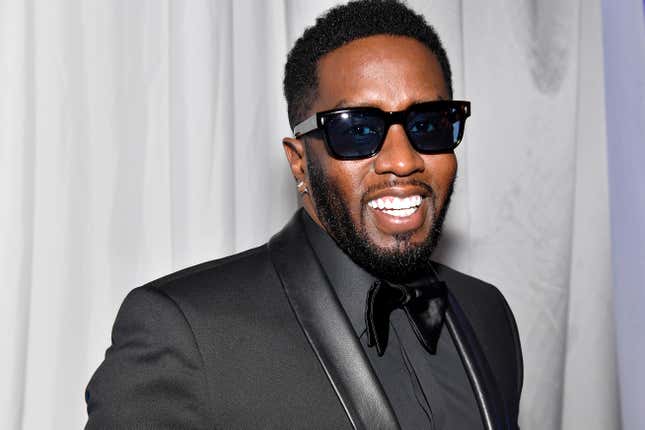 Rapper, producer and businessman Sean "Diddy" Combs says distribution partner Diageo North America kept valuable resources from his Ciroc vodka and DeLeon tequila brands. And now he's taking the company to court, citing racism as a key reason the beverage company didn't put their money where their mouth was.

Kevin Hart's Ultra Premium Tequila Is Our Swag of the Week
A document filed May 31 with the New York Supreme Court in Manhattan states, 
"While Diageo may conspicuously include images of its Black partners in advertising materials and press releases, its words only provide the illusion of inclusion. As Combs Wines and Sean Combs have experienced firsthand, Diageo, by and through its parent company's Chief Executive Officer Ivan Menezes, has proven unwilling to treat its Black partners equally—even when explicitly required by contract to do so."
Diageo and Diddy have been in business together since 2007. Along with Ciroc and DeLeon, the London-based company has over 200 well-known spirits brands in its portfolio, including Ketel One vodka, Tanqueray gin and actor George Clooney's Casamigos tequila, which it bought for $1 billion in 2017. But Diddy says the company "allowed his brands to wither," even while investing in and expanding other brands like Casamigos.
Combs' suit goes on to accuse Diageo of deciding to pigeonhole Ciroc and DeLeon as "Black brands" that should only be marketed to "urban consumers," something it says Stephen Rust, the company's President of Reserve and New Business, admitted openly. Combs says Rust told him in 2019 that "some within Diageo's leadership resented him for making too much money" and said that if Diddy were Martha Stewart "things would be different."
Diageo responded to Diddy's suit in a statement, "This is a business dispute, and we are saddened that Mr. Combs has chosen to recast this matter as anything other than that. While we respect Mr. Combs as an artist and entrepreneur, his allegations lack merit, and we are confident the facts will show that he has been treated fairly."