Calvin and Zatera Spencer have been having an epic month.
On March 12 the Portsmouth, Va., couple won a $1 million Powerball drawing. Then, on March 26, Calvin Spencer won $50,000 in the Virginia Lottery's Pick 4 game. The next day he dropped his wife off at an appointment and stopped at a 7-Eleven in Norfolk to get a $100 Million Cash Extravaganza Scratcher ticket. He scratched the ticket and realized that he had won the $1 million prize, News Channel 3 in Virginia reports.
"Baby, we did it again!" he told his wife.
According to the news station, the Spencers had a choice of taking the full $1 million prize over 30 years or a one-time cash option of $681,000, before taxes, in the $100 Million Cash Extravaganza win. They chose the cash option. The store received a $10,000 bonus for selling the winning ticket.
Calvin Spencer played the combination 6-6-6-6 to win the Pick 4 drawing. The top prize in Pick 4 is $5,000, but since he had 10 tickets with those numbers, he won a total of $50,000.
"We're not finished yet," he told the news site as the pair claimed their most recent prizes.
G/O Media may get a commission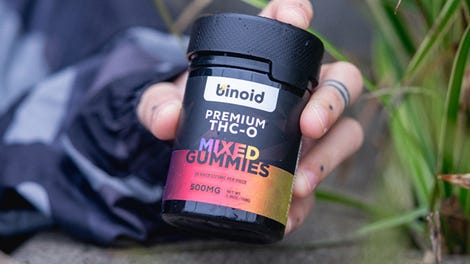 25% Off + Free Shipping
Binoid THC-O Gummies
Read more at News Channel 3.