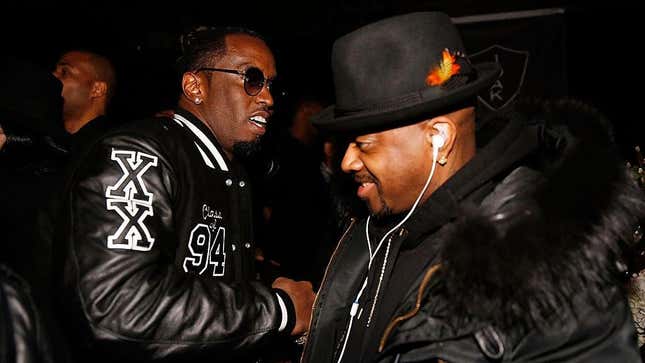 Is it 2020 again? Because it feels like after three years of Verzuz not being the trending topic it once was during the peak of the coronavirus pandemic is an afterthought.
Making Love Songs: The Story Behind Method Man's "All I Need"
That's right, the beloved Verzuz battles are coming back, and the two producers they have in each corner of the ring are heavy hitters. In a video posted to social media on Sunday, Diddy revealed to Busta Rhymes that he'll be going up against Jermaine Dupri on Sept. 8 in Madison Square Garden.
Diddy can be heard saying, "We're gon' have you out the rafters flying out the sky."
Although the long-awaited battle sounds like it's going to happen, Timbaland and Swizz Beatz, the founders of Verzuz, have not officially announced any plans for the event to occur.
The friendly rivalry between the two legendary hip-hop figures has been going on for years. In September 2021, Dupri posted a selfie of himself outside the iconic arena, writing, "Somebody let @Diddy know I'm @thegarden right now ! And he gon need some training for me."
In response, Diddy did not mince words, writing, "Beloved you my nigga but your arms too short to box with God!!! You aiint got enough hits. I'll smash you with just biggie n Mary . But I do have the upmost respect on you as a musical legend - Dre the only one can get in the ring w me."
Both sides also talked a lot of trash during an Instagram live days later with Fat Joe and Snoop Dogg just enjoying the show.
I love all this trash talk. Hip-hop is a competitive sport. We don't want our figures being all lovey-dovey all the time, especially when they're facing off against each other in a competitive arena like Verzuz. Both sides are supposed to feel like they're better than each other, they each have amazing catalogs to back up their trash talk.
But, with that said, give me Diddy.