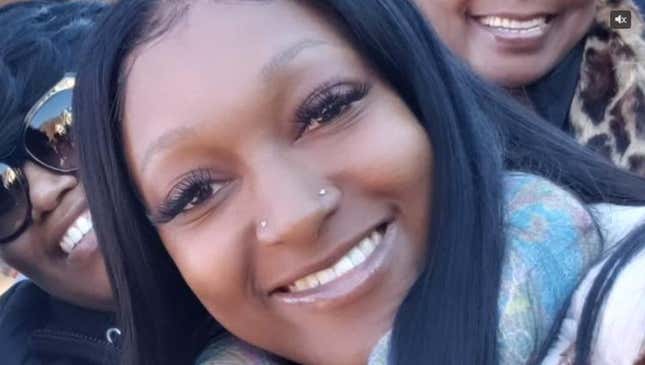 In a statement issued Wednesday, officials with U.S. Attorneys' Offices in two districts in North Carolina shared that prosecutors will not pursue charges pertaining to the death of Shanquella Robinson. Robinson, who is from Charlotte, died while vacationing with friends in Mexico last October.
Cheat Sheet: What Does It Mean To Be Impeached?
The statement explained that the "investigation into the circumstances surrounding the death of Ms. Robinson has been a priority for federal prosecutors and the FBI." It also said that the "FBI has worked diligently to conduct a detailed and thorough investigation of the evidence available in this case."
Their efforts were in conjunction with Robinson's family. However, the office explained that the evidence in the case does not warrant charges:
"As in every case under consideration for federal prosecution, the government must prove, beyond a reasonable doubt, that a federal crime was committed. Based on the results of the autopsy and after a careful deliberation and review of the investigative materials by both U.S. Attorneys' Offices, federal prosecutors informed Ms. Robinson's family today that the available evidence does not support a federal prosecution."
The statement continued:
"The death of Ms. Robinson has been incredibly difficult for her family and the community. As a matter of policy, federal officials generally do not issue public statements concerning the status of an investigation. However, given the circumstances of Ms. Robinson's death and the public concern surrounding this investigation, it is important to reassure the public that experienced federal agents and seasoned prosecutors extensively reviewed the available evidence and have concluded that federal charges cannot be pursued."

Shortly after Robinson died in San Jose del Cabo "on or about" Oct. 29, disturbing video circulated online of what was believed to be the victim in a physical altercation with another woman on the trip. In November, Mexican authorities said they were investigating Robinson's death as a femicide, or the killing of a woman because of her gender.
In a statement prosecutors in Baja California Sur gave at the time, they said they were seeking to extradite a woman from the U.S. back to Mexico in connection with the crime. Robinson traveled with a group of six friends, some of whom told Robinson's family she had died from alcohol poisoning. However, the death certificate confirmed that a spinal and neck injury was the reason.