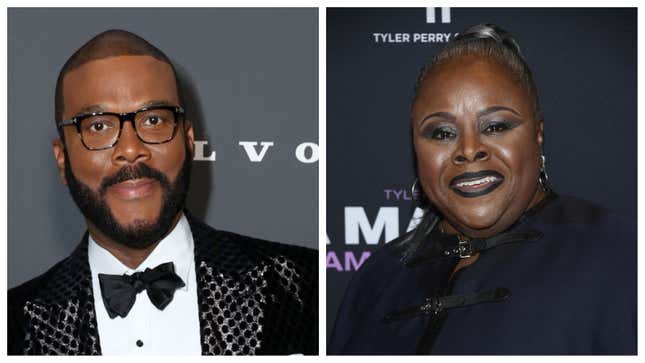 We know celebrity death hoaxes tend to regularly run amuck on the internet, with no rhyme nor reason as to who the next "victim" will be. But over the President's Day weekend, A Jazzman's Blues director Tyler Perry had to unfortunately clear the air and dispel death rumors for one of his own frequent collaborators, House of Payne actress Cassi Davis.

Nelson Estevez of Tyler Perry's The Oval Plays That's So Random
In a post made to Instagram on Monday, Perry posted a screenshot video of the article saying Davis had died of lung cancer with the phrase "this is a lie" written all over it. In a voiceover, Perry recounted a conversation he had with the Meet the Browns star where he told her of this latest article after having received so many "I'm sorry" calls. He then went on to share how Davis told him this wasn't the first time she had passed away according to the internet but that she was very much alive—and even found some humor in the entire ordeal.
He additionally wrote in his caption:
After I've gotten several calls from people giving me their condolences and I didn't know what they were talking about, I was sent this article that's going around. I don't know how she could have died and nobody told me or her. So I called her and asked her was she dead and she said hell no!
Can whoever is responsible for this please stop you better be careful when you speak death over a child of God. This woman is loved by millions and you're hurting a lot of people.

Cassi is fine living her best life with no worries, no cares, no social media, and no drama. She's waiting to shoot the next season of House of Payne.