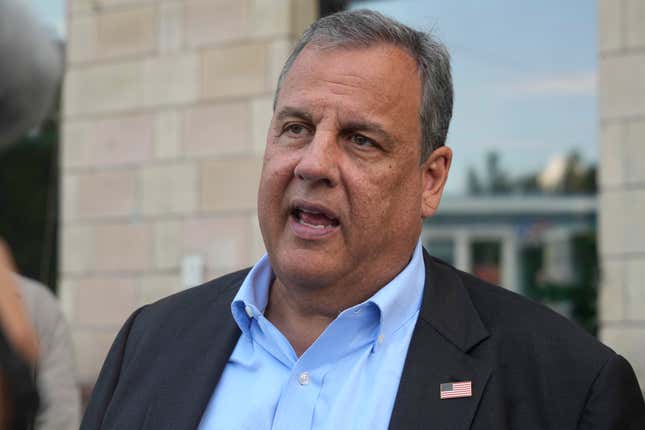 If there's one thing you can count on, it's conservatives finding a way to come for Black women who didn't call for them. That racism has once again reared its ugly head during former New Jersey governor Chris Christie's trip to Ukraine Friday. Republicans have continuously complained about the United States giving billions of dollars to the European country during its war against Russia and were enraged by Christie's visit.
How did they express their frustration? By using Black people to insult him, of course. The phrase "White Lizzo" has been trending on Twitter to troll Christie which is not only outrageously racist but extremely sexist as well. Furthermore, conservatives are using the timing of the shocking sexual harassment and toxic work environment lawsuit Lizzo is facing to target Christie.
Christie—along with a slew of other conservative politicians—is vying for the Republican nomination for the 2024 presidential election. Though he has a shot in hell of actually receiving it, a high profile visit to the European country puts the spotlight on him nonetheless. Christie met with Ukraine President Volodymyr Zelensky to evaluate the effectiveness the U.S. military aid that country has received.
He also spent time in Moshchun and Bucha during the trip. Christie has vocally supported Ukraine, while Trump—who is leading the nomination despite all of his legal woes—has not. There is literally no line conservatives won't cross to humiliate their opponents even if they are members of their own party. They have a history of berating Lizzo for her body and they way she has always been unapologetic about it.
Using her to disparage Christie during his Ukraine visit serves to humiliate them both. When it comes to the GOP, there is no bottom they can't reach. Misogynoir has always been used in politics to disrespect and dehumanize Black women—this is just another gross example of it.