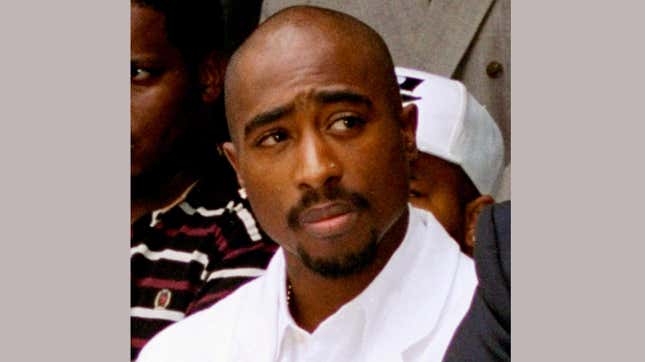 Last week, Donald Trump became the first United States President to be charged with a crime. On April 4, he'll spend a night in his New York hotel before turning himself over to authorities for his arraignment.

Quantum Leap & Ghostbusters' Ernie Hudson Plays That's So Random
Trump's lawyer, Alina Habba, attempted to find the silver lining in the situation by saying that a New York City indictment puts him in the leagues of Tupac Shakur and the Notorious B.I.G. Habba made the boast on "The Benny Show" podcast.
"Donald Trump is Tupac. Donald Trump's Biggie Smalls, he's better than Tupac. I'm east coast, so I love Biggie," Habba said. "Donald Trump is his own brand. He is everything. This is just gonna boost him, we've seen it in the polls. It's not a question, it's a fact."
It's clear that an assertion this ridiculous was made for attention and Habba got what she wanted. Not only did backlash come from the general public come in droves, but Shakur's sister Set gave the attorney a piece of her mind as well.
According to TMZ, Set Shakur replied: "My brother was measured by his integrity, his principles, and personal and collective responsibility. [People] were able to measure him by his words and actions that aligned." Shakur also called the comparison "blasphemous."
Chris Rock also compared Trump to Tupac during a recent appearance. "Are you guys really going to arrest Trump? Do you know that this is only going to make him more popular? It is like arresting Tupac. He's just going to sell more records," he stated. "Are you stupid? He slept with a porn star and paid off someone so his wife wouldn't find out. That's romantic."
As the Trump drama continues to unfold, expect the commentary to become more and more absurd.