In an article in Vanity Fair, Trump's longtime personal lawyer and fixer, Michael Cohen, proclaimed, "I'm the guy who would take a bullet for the president."
Beyoncé's Feminist Anthem "Run the World (Girls)" A Decade Later
Well, Mikey boy, it looks like now might be the time to take that bullet. It looks as if Mikey is pulling out his best Matrix-style moves as several Trump allies worry that he's going to flip if he faces serious charges for his work with Donald Trump.

Let me assure those allies that Cohen is going to flip like a 1990 Motorola cellphone. He's going to flip like flapjacks being tossed into the air inside the greasiest IHOP. He's going to flip like an abandoned house in a black neighborhood at the first sign of gentrification. Because Cohen's loyalty was only good for the amount of time it was paid for.
G/O Media may get a commission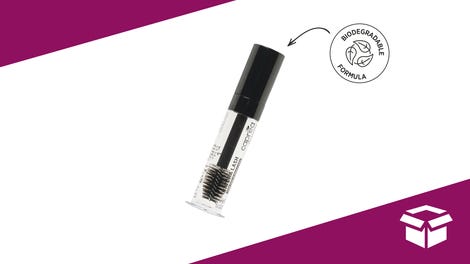 It's $8
20% Off Lash + Eyebrow Serum 2.0 - Caprea Beauty
And that price became too high even for Trump's imagined millions when the FBI ran into Cohen's office and seized his documents. Cohen knows where all the bodies are buried, and I mean this figuratively and maybe literally, and soon the FBI will know, too.
"That's what they'll threaten him with: life imprisonment," Alan Dershowitz, the liberal lawyer and frequent Trump defender, told Politico. "They're going to threaten him with a long prison term and try to turn him into a canary that sings."
While Cohen hasn't been charged with any crimes, he's deeply involved in Trump's mess. Just weeks before Trump took office, Cohen reportedly paid porn actress Stormy Daniels $130,000 of his own money not to talk about her reported affair with the president. So the question isn't whether Cohen is going to sing, it's just a matter of when and what song.
As soon as Cohen is facing real charges and real time in a federal prison, I expect him to channel 1985 Whitney Houston singing "Home" on The Merv Griffin Show. Cohen is about to be 1991 Whitney singing "All the Man That I Need" during the Welcome Home Heroes concert. He's about to be Whitney singing "The Star-Spangled Banner" before Super Bowl XXV in 1991. Cohen is going to turn to Trump, bow his head to compose himself and then break into his best re-enactment of 1999 Whitney's "I Will Always Love You." Because make no mistake about it, Cohen is as sleazy as they come, and as such he's got no loyalty to anyone but himself.
And does Cohen know where the bodies are buried? Of course he does. It's why Trump was having a full meltdown on Twitter after learning that Cohen's offices had been raided. There is a history of Cohen working behind the scenes to strong-arm magazines that planned to publish scathing stories about the con man in office. Many pundits believe that Cohen is the straw that's going to break the back of the camel in office, and they just may be right. If formal charges are brought against Cohen, expect him to break into his best rendition of 1985 Prince singing "Purple Rain" live at the American Music Awards.