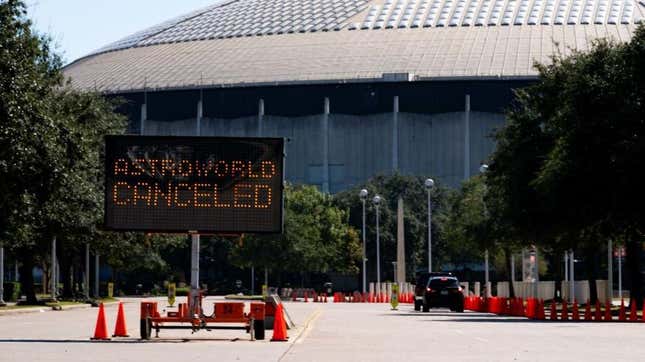 The 2021 Astroworld Festival was a tragedy that forever changed the lives of nearly all who attended. More than 10 people died, and nearly 300 other people were injured.
Comedian London Hughes Talks New Book, Parents Watching Her Very Sexual Comedy, & Beyoncé
But two years later, the legal teams of Travis Scott and the victims who were affected by the events are still at odds.
On Monday, Kent Schaffer, Scott's lawyer, claimed that the release of a Houston Police Department report on the Astroworld tragedy was meant to hurt sales of the rapper's latest album, UTOPIA.
You may be thinking, why? Well the HPD report was released on Friday, July 28, 2023, the same day that Scott's fourth studio album came out.
Schaffer told the Houston Chronicle, "It is a coincidence that I do not believe in. They knew when the album was coming out, and they released the report just hours after the release, probably hoping to drum up bad publicity for Travis."
While Travis' team is suspicious of the timing, Houston Police Chief Troy Finner claims it was an innocent coincidence.
He said, "In my news conference on June 29, I stated I would release the police incident report surrounding the Travis Scott Astroworld concert. The redaction of the 1,266 pages was completed on Thursday, July 27. We released the police incident report on Friday, July 28."
Part of me wants to believe that it was a coincidence, but I also definitely understand their logic in releasing the report on the same day Scott released his album. They want to bring attention to their report and ensure that people read and comprehend what led to the terrible events at the 2021 Astroworld festival.
More from the Houston Chronicle:
"Authors of the report were critical of multiple agencies and cited poor training and communication as contributing factors to the chaos that resulted in the deaths of 10 people. They did not, however, place the blame specifically on Scott or event personnel."
While Schaffer is attempting to defend his client, the family of one of the victims is not too happy with his statements.
The lawyer for the family of Ezra Blount, a 10-year-old boy who was trampled to death at the 2021 festival, told TMZ in a statement, "For an artist making his living with music, these are stunningly tone-deaf comments about this preventable tragedy that took so many lives and injured so many."
I understand the frustration. Despite Shcaffer's complaints, nobody is going to feel bad about an uber-popular artist who's still going to make millions of dollars off his latest album. While the festival tragedy may have hurt his reputation, it hasn't affected his lifestyle.
The family of Ezra Blunt on the other hand lost a loved one, someone they are never going to see again no matter what they do.