Top Congressional leaders on both sides of the aisle declined to join the president on his trip to Pittsburgh on Tuesday, in the wake of the shooting at the Tree of Life Synagogue, which left 11 people dead and several others injured.

According to the Hill, "House Speaker Paul Ryan (R-Wis.) and Senate Majority Leader Mitch McConnell (R-Ky.) were unable to make the trip due to scheduling conflicts." Ryan's office noted that he was unable to attend because of short notice, which feels like a rather fucked up excuse considering this was an unplanned tragedy.
House Minority Leader Nancy Pelosi (D-Calif.) and Senate Minority Leader Charles Schumer (D-N.Y.) also decided not to attend, which is understandable because they openly hate the president.
What's most likely at play here is that the president's visit, given the amount of hateful speech he's spouted during all of his rallies, has made this an unwanted visit. Several protesters have already been gathering and many Jewish leaders have openly opposed the president's trip.
G/O Media may get a commission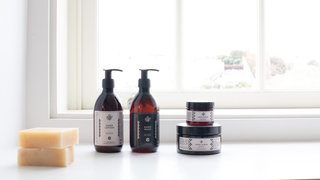 Exfoliate and Hydrate
The Handmade Soap Company
The mayor of Pittsburgh even thought it was best that the president and the first lady, who arrived there on Tuesday, come on another day as the first of the 11 funerals was also planned for today.
"I do believe that it would be best to put the attention on the families this week and if he were to visit, choose a different time to be able to do it," Pittsburgh Mayor Bill Peduto told CNN's Anderson Cooper. "Our focus as a city will be on the families and the outreach they will need this week and the support they'll need to get through it."
Trump told Fox News host Laura Ingraham on Monday night that he was going to pay his respects even though the city doesn't want them.
"I'm also going to the hospital to see the officers and some of the people that were so badly hurt," Trump said. "I really look forward to going. I would have done it even sooner, but I didn't want to disrupt anymore than they already had disruption."
The Hill notes that some 57,000 people had already signed a petition asking that Trump stay far away from the city.