Comedian Tom Arnold was once married to Roseanne Barr. What does that have to do with anything? Well, it proves that when it comes to knowing the inner workings of the racist deplorable brain, Arnold has first-hand knowledge. For years, he woke up to the racist morning breath of Roseanne. As such, I would want no one else on the hunt for the Trump tapes, which will confirm what has long been speculated by grownups who don't ruin steak with ketchup—that the president of the United States is an n-word-dropping shitbag.

During an appearance Wednesday on Jimmy Kimmel Live!, the comedian who also hosts the upcoming Viceland show, The Hunt for the Trump Tapes, noted that not only did Trump drop the n-word on the reported The Apprentice tapes but he also calls his son Eric the r-word. Arnold wouldn't confirm what the r-word is exactly, but I have a few ideas.
"Reclusive vampire": Seriously, at this point, if I saw Eric Trump eating a bloody, raw steak outside of the White House, I would be working to keep a crowd from gathering because he has to do this to keep his iron up. "Do you want him biting you!?" I'd yell to the crowd. "Just leave him alone."
"Rabid dog": I know that Trump has a habit of calling those who were once in his favor "dogs" (See Omarosa and news anchor David Gregory).
G/O Media may get a commission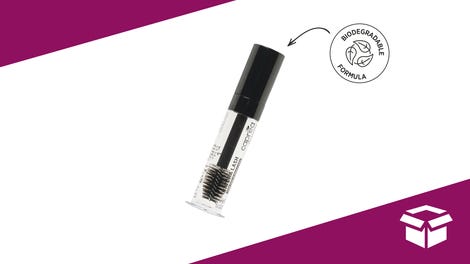 It's $8
20% Off Lash + Eyebrow Serum 2.0 - Caprea Beauty
"Recalcitrant": Eric is the least-favorite Trump. If Trump had to sacrifice a child to keep his seat in the White House, even Eric knows it'd be Eric. So you know Eric isn't listening to his father. He's the son that cries and yells, "You've always loved Ivanka more than me!"
Arnold did note that Trump should be worried, because "Unfortunately, I know everything," he added, according to HuffPost. Arnold added that he turned down Trump's request for him to appear on his "crappy" Apprentice show.
"Like, that is for real. That says a lot. Because I do everything," Arnold added.
Former White House aide and Apprentice alum Omarosa Manigault Newman has also confirmed that the recordings exist during several appearances to promote her new book, Won't He Do It? How God's Most Favorite Fallen Angel Lead Me to The White House, Unhinged.
Trump claims that no such tape exists because he doesn't use that word, but Trump is also a liar.