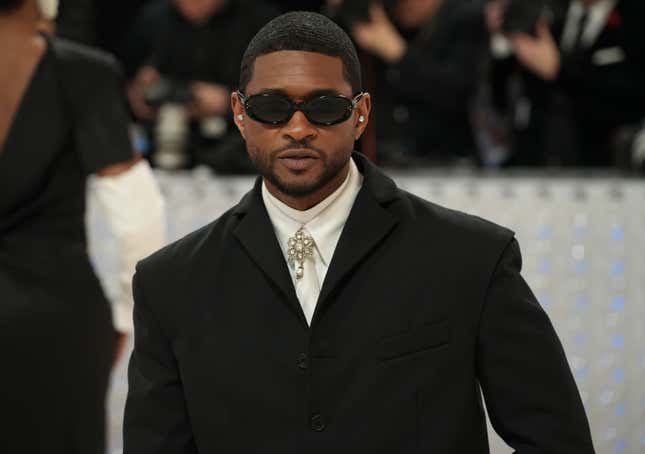 While a potential Verzuz battle between Usher and Chris Brown has been fodder for online conversation for a while now, it looks like the "Confessions" singer has finally stepped in the booth to offer his two cents on the matter.
Stars of Lifetime's A New Orleans Noel On Their Rom-Com Christmas Movie
During a recent interview with Big Boy TV, when asked whether or not he would entertain the concept of doing something like a Verzuz or the equivalent, Usher didn't hesitate to say yes—though he specified that it would be less of a battle and more of a celebration between two artists who have love and mutual respect for one another.
"Me and Chris would kill the world if we ever did something together like that," Usher began. "I'm not saying it's Verzuz, but I'mma just say this: if that ever happens it would be one of the biggest things that anybody has ever experienced in entertainment in celebration of two people who love each other."
He continued, "I love Chris—I don't like him, I don't like his music—I love his music. I love him. He's my little brother and he's always been there for me and I've always been there with him. Through hard, ups and down times I've been there with him. For us to be able to celebrate what we do together, that'll be crazy. I'mma just leave it there."
It will be crazy, but I just have one very important question: Who's going to claim "New Flame" when it comes on? Yes, it's technically Chris Brown's song but let's be real: Usher's verse (and choreography) is the highlight. You and I both know it's true! Sorry, Breezy. Ursher baby quite literally murked you on your own song. And for that, he's already up by 100.

Who do you think is the winner between Usher and Chris Brown? Let us know in the comments!