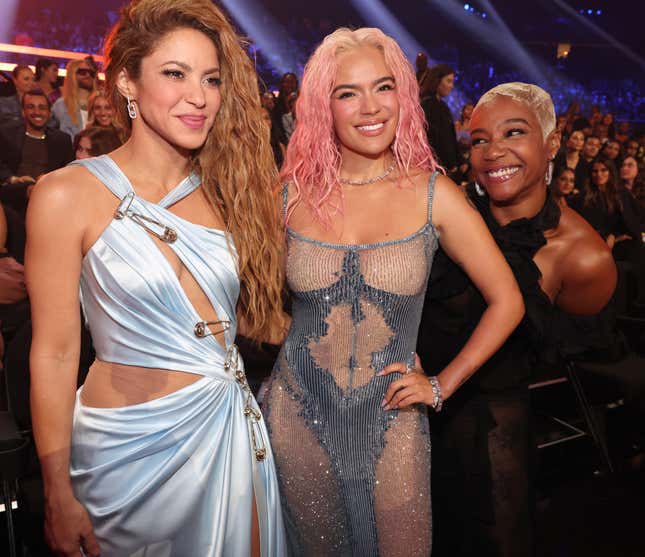 Once upon a time, people actually enjoyed Tiffany Haddish's sense of humor. However, her reemergence in the entertainment industry has proven that she hasn't been able to evolve that humor, going as low now as photobombing and yelling at celebs on the red carpet.

Tackling A Black Maternal Health Crisis & Embracing Reproductive Justice | The Root Institute
She has now responded to people's outrage over her childish behavior at the MTV Video Music Awards on September 12, 2023. At the awards, she decided to get some attention by yelling Shakira's name over and over in hopes of getting her attention after being honored with the Michael Jackson Video Vanguard Award. Shakira was trying to make her way through the sea of people, but Haddish pushed her way through the crowd while still yelling. Shakira never turned back to acknowledge Haddish. Once the disgraced comedian got close enough to the "Hips Don't Lie" singer, she began photobombing her pictures, making an embarrassing scene on the carpet. She continued following the singer around throughout the evening.
The interaction was posted on X to which Haddish responded under the post, "This soooooo interesting to me. If you feel like I did to much All of y'all better be buying @shakira new album! This experience has Aloud me to realize how truly popular I am. I appreciate all of your opinions… Thank You Shana Tova."
Two days later she doubled down by posting on X, "When people make videos about me or talk about me Good or bad. I just think Thank you all for making me more famous and relevant. I see it's driving the enemy crazy cause they really want to be where I am, It will never happen." The message ended with five laughing emojis.
This summer Haddish has slowly been returning to red carpets and award shows after career-damaging child abuse allegations came out against her in September 2022. But instead of getting back on the scene humbly, she's decided to take the same approach that got her famous in the first place, by being loud and obnoxious.
Even though she was once the princess of the Black community during her Girl's Trip era, people have not welcomed her back the way she probably expected with people now calling her embarrassing and calling for her to not get invited back to events. For Shakira and other people's sake, maybe we should stop inviting her.