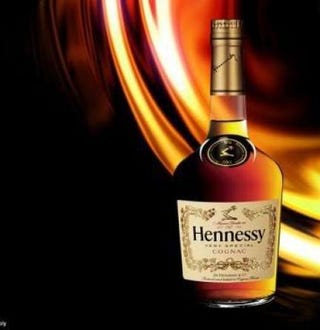 Baltimore police are searching for thieves who made off with more than $500,000 worth of Hennessy cognac from a shipping yard in Baltimore County, CBS Baltimore reports.
On Sunday just before 5 a.m., police say, the thieves stalked Serve U, a shipping company on the edge of the city, walking past dozens of trucks and cargo trailers in the yard to a container that police believe they knew contained the top-shelf liquor.
"They were able to contain access to a 2001 freightliner truck," police spokesman
Cpl. John Wachter told the news station. "They backed that truck up and hooked it up to a trailer that had a cargo container on it."
The thieves cut a lock on the gate and drove the container off the yard. According to authorities, they made off with more than 2,000 cases of Hennessy cognac, worth $514,000.
"We don't know exactly where the cognac had come from or its final destination," Wachter told the news station.
Detectives found the truck and the trailer abandoned in a Baltimore intersection earlier this week, minus the booze. They have no suspects and no leads but are searching for witnesses who may have seen suspects unloading their haul. According to CBS Baltimore, signs on the company's gate warn of surveillance cameras.
There's a $2,000 reward for anyone with information leading to an arrest.
Read more at the CBS Baltimore.