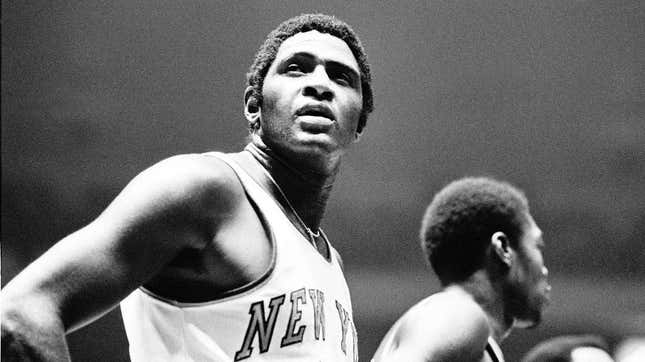 There's a small group of professional athletes in world history who can define their career in one moment, especially NBA players. It's normally reserved for the most legendary of players on the biggest stage. Examples of this include Michael Jordan with his "last shot" against the Utah Jazz; LeBron James with the "Block" against the Golden State Warriors; and Magic Johnson with the "Baby Hook" against the Boston Celtics.
You Okay Fam?: Should You See A Therapist Without Having A Problem?
Wills Reed is among those select few athletes who's been immortalized by just one moment in his career. But don't get it twisted: he was still a Hall of Fame-level player who accomplished what most NBA players could only dream of. During his career, he was a two-time NBA champion, a two-time Finals MVP, a seven-time NBA All-Star, and an MVP.
But the moment that made him an icon came during Game 7 of the 1970 NBA Finals when the Knicks were facing off against the Los Angeles Lakers. Reed suffered a torn thigh muscle earlier in the series and it caused him to miss Game 6, which the Knicks ended up losing by 22. In Game 7, the Knicks and Reed were desperate to bring home the Knicks' first NBA championship in franchise history. But instead of sitting on the sideline, which most expected him to do, Reed courageously walked on the court during warmups, shocking everyone in attendance and at home.
Despite only scoring four points in that game, Willis and that 1970 Knicks team were immortalized forever.
The Knicks ended up winning that game and Willis Reed was named the Finals MVP. That night a legend was born. No longer was Reed just a great player, he became an idol. Something that professional athletes in all sports could aspire to.
In the decades since, whenever a player decides to play despite having an injury, people will say, "He's pulling a Willis Reed." So whenever you see your favorite football player or baseball player gutting out a tough performance on an injury, just remember that Reed was the first to do so on such a significant stage.
Despite the sports world losing such an important figure on Tuesday, his courage on the basketball court will always be remembered. We'll miss you, Willis Reed.