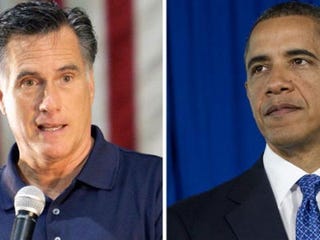 President Barack Obama and Republican presidential front-runner Mitt Romney are on a collision course for November after Romney's win in Florida on Tuesday. But to take a break from all the serious political talk, we decided to examine another area of competition: vocal talent.
President Obama took the Internet by storm with a video of him at Harlem's Apollo Theater on Jan. 19 singing Al Green's "Let's Stay Together." Not one to be outdone, Romney broke into song himself at a campaign stop with "America the Beautiful."
Who do you think did the better job? Romney's rendition went on for far longer, but for us, there's no competition: We have to go with President Obama. It's clear that Romney was trying to get himself some social media love when he decided to show off his, uh, lack of chops.
Like The Root on Facebook. Follow us on Twitter.