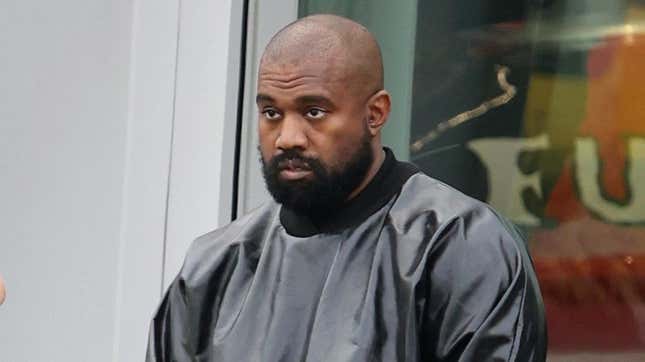 Just weeks after Adidas officially ended its partnership with Kanye West by announcing that they will sell the remaining abandoned Yeezy sneakers, Gap is also trying to rid themselves of the Chicago rapper. But, not before he pays for one more thing.
Grammys 2022: 10 Black Artists Who've Won Album of the Year
On Tuesday, Gap filed a $2 million lawsuit against the Donda rapper, claiming that he's responsible for the mess they are in with Art City Center, a company that leased a building in downtown Los Angeles to Gap so they can sell their Yeezy Gap collaboration.
According to TMZ, Art City Center claims that Gap made a myriad of changes and alterations to their Los Angeles Building for the Yeezy Gap storefront without going through the proper channels. Now, they want Gap to reverse the alterations they made to the building.
But, instead of just doing so, Gap is passing the blame to Ye, hence the $2 million lawsuit. The amount is so Kanye can pay for the damages to the building and Gap's attorney fees.
We'll still have to wait and see if he agrees to Gap's demands.
This comes nearly eight months after Kanye ended his lucrative partnership with the clothing retailer.
In a September 2022 interview with CNBC, the "Devil in a New Dress" rapper explained that he was not able to set the price that he wanted for his collection with Gap and that they created pop-up stores instead of building permanent storefronts.
In short, Kanye claimed that Gap brass was not willing to listen to the ideas that he wanted to put into action.
Even though I understand Gap not wanting to kowtow to every Ye demand, they signed him to a 10-year contract. When you sign a figure like Ye to a contract that long, they are going to expect to have some decision-making power, and Kanye felt like he didn't.