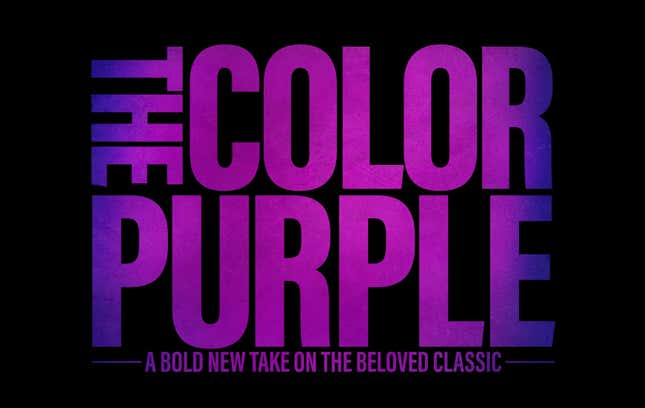 In Black families, there are some movies that are considered essential viewing. Like, "Don't come to my house if you haven't seen it" essential. One of those movies is The Color Purple.

A League of Their Own's Chanté Adams Plays That's So Random
Everyone may not have read Alice Walker's novel, but most Black people can definitely recite the film's dialogue line by line. Its cultural impact made the prospect of a musical version very risky. However, the stage musical turned out to be a big hit, winning Tonys for several of its stars. When we heard there would be a film adaptation of the show, we knew it would all come down to casting and the producers did not disappoint.
Like the movie, the story rests on Celie. Fantasia Barrino, who previously played the role on Broadway and in the touring production, reprises Celie for the new movie. Based on what we get in the first trailer, she once again gives a jaw-dropping performance. I've been lucky enough to see the musical twice—both times starring Fantasia—and she's remarkable. Seriously, if you've never heard her sing "I'm Here" live, it's life-changing.
If you're not familiar with the stage adaptation, it follows the same story from the original 1985 movie, even using some of the same dialogue. No really, the same exact lines. When Sofia gives her famous speech to Celie, there were women in the audience reciting it like it was their favorite song. Despite these similarities, the musical goes deeper into how hard Celie's life is and it explores her romantic relationship with Shug. Overall, it provides more character depth for everyone. They are a lot less one-note in the musical. The original film came out in 1985, so there were going to be themes and plots that couldn't be fully addressed. Celie and Shug's attraction is teased, but not really allowed to breathe. There's an empowerment in the musical that the film danced around, but didn't fully embrace. It will be interesting to see how the new movie examines these stories.
The Color Purple is scheduled for release on Christmas Day, which means Warner Bros. will be giving it the full awards push. And with a cast like this, who can blame them? In addition to Fantasia, the film also stars Tony-winner Danielle Brooks reprising Sofia; Taraji P. Henson as Shug Avery; Colman Domingo as Mister; Corey Hawkins as Harpo; H.E.R. as Squeak; Ciara as Nettie; Halle Bailey as young Nettie; Phylicia Mpasi as young Celie; Aunjanue Ellis-Taylor as Mama; and Louis Gossett Jr. as Ol' Mister.