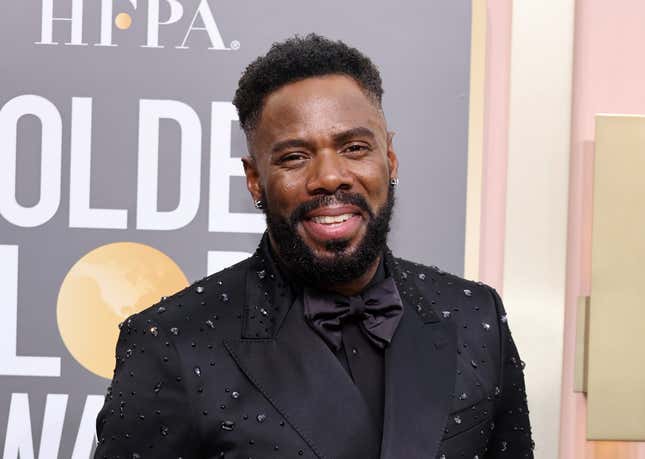 As the controversy around Jonathan Majors' arrest makes headlines, the Creed III star's career freefall continues. He's been dropped by his management and PR team and has reportedly lost several projects. In the midst of this scandal, Marvel Studios has been noticeably quiet about all of this since Majors plays Kang—the franchise's next big bad—in the Marvel Cinematic Universe.
Ant-Man and the Wasp: Quantumania Star, William Jackson Harper, Plays That's So Random
If you saw Ant-Man and the Wasp: Quantumania, you know that Kang is set to be a central piece of the MCU Phase 5. However, you can't have a whole universe revolve around a character played by an actor who is currently facing charges of assault and harassment in connection with a "domestic dispute."

Disney sells the MCU to kids and families, and yes, this includes the villains. I know not every actor in the franchise has lived a spotless life, but we all know there are some things you just can't ignore. When he was initially arrested, police listed "strangulation, harassment and assault" in the statement. This is particularly concerning because strangulation is a high predictor of domestic violence becoming fatal. It's true that Jonathan Majors is innocent until proven guilty, but those rules don't always apply in Hollywood since this is a business based on public perception. And when you have the biggest movie franchise of all-time, you can't have someone who is accused of alleged domestic abuse as the centerpiece of your multiverse.
This leads to the question of who could possibly replace the Devotion star if Marvel decides to recast Kang. While there is no shortage of talented Black actors who can take on the role, I have my eye on an artist who has all the attributes necessary to be a truly captivating Kang. So, let's talk about Colman Domingo as the new Kang the Conqueror.
Colman the Conqueror
In case you're not familiar with his work, Colman Domingo is most well known for his Emmy-winning role on Euphoria. He plays Rue's compassionate sponsor, who uses his own complicated past to encourage her to avoid his mistakes. The emotionally layered performance he gives can translate perfectly to Kang. The powerful sociopath may be evil, but he's also suffered his share of loss and tragedy. In some cases, it's what drives him to conquer and destroy.
And if you're questioning his big bad bonafides, look no further than his work in Zola as proof that he can be both menacing and charming. From If Beale Street Could Talk, to Selma, to Fear the Walking Dead, to his stage work in multiple Shakespeare productions, there is no aspect of Kang's countless variants Domingo can't embody.
With upcoming roles as Mister in The Color Purple musical and as Bayard Rustin in the Netflix biopic Rustin, Colman is on the verge of becoming a major star. If they don't decide to cast him as Kang, Marvel Studios should definitely consider him for one of its big name heroes or villains.