The Best Man Holiday almost took down a Norse hammer-wielding god this weekend. In what has most Hollywood execs scratching their heads, a relationship movie starring an all-black cast almost unseated Thor: The Dark World for best at the box office, the Associated Press reports.
The sequel, which was released 14 years after the original, posted strong opening-weekend numbers totaling $30.6 million. Alas it was not enough to stop Disney's Thor sequel, which netted $38.5 million in its second week of release, according to studio estimates Sunday, AP reports.
Strong numbers for The Best Man Holiday can be attributed to an overwhelmingly female and African-American audience. The R-rated romantic comedy almost tripled the original film, The Best Man, which opened with $9 million, AP reports.
Black movies continue to be overlooked as powerhouse contenders for opening weekend, causing shock among Hollywood elites once high numbers are reported.
"It's a familiar refrain, and it's getting a little tired," writer-director Malcolm D. Lee told the Associated Press. "I thought we had a chance to do something special."
G/O Media may get a commission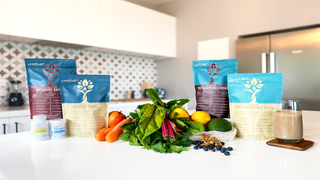 Lee Daniels' The Butler led box offices for several weeks in August, leading to a cumulative $115.5 million domestically. Oscar contender 12 Years a Slave has racked up $25 million in five weeks of a limited release, AP reports.
Lee told AP that he hopes that a broader audience will begin responding to so-called "black films," and notes that black audiences "see everything." The audience for The Best Man Holiday was 87 percent African American.
A strong box office showing ensures one thing: The Best Man 3 is a good bet.
"If there is going to be a sequel, it won't take 14 years," Lee told AP
Read more at Associated Press.