A 31-year-old Texas man has been sentenced to death for killing a teenage babysitter who accused him of rape.
Franklin Davis admitted to shooting Shania Gray, 16, at a park in September 2012, then stepping on her throat to stop her breathing, the Dallas Morning News reports.
Davis was set to stand trial on a charge of sexual assault against the teen. During his murder trial, he repeatedly denied the sexual assault charge, but admitted to killing Gray to stop her from testifying against him, the Morning News reports.
Before killing Shania, Davis pretended to be a man called "D," texting the teen and asking her repeatedly about the alleged rapes. He testified, the Morning News reports, that he was conducting his own investigation because he did not believe authorities were properly investigating the case.
Davis also sent himself fake texts that appeared to come from Shania's phone. The messages sent denied the sexual assault happened.
He told jurors that he killed Shania because "she ruined my life." Davis was reported to have cracked a smile while he stood with his hands in his pockets when state District Judge Mike Snipes read the sentence.
G/O Media may get a commission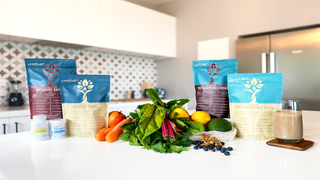 Davis then shook hands with his attorneys and was escorted out of the courtroom.
Upon hearing the verdict, the Morning News reports, Shania's friends and relatives gathered in the courtroom. They hugged and burst into tears. Some wore T-shirts with "No more violence" emblazoned on them.
"I just feel like justice has been served," Toni Alexander, a family friend of Shania, told the Morning News. "It is a good day. It is—even though a child has been lost."
"Shania Gray finally has closure," prosecutor Brandon Birmingham told the Morning News. "He tried everything he could to drag her name through the mud for the last year and a half, and a jury finally stood up to him."
Read more at Dallas Morning News.