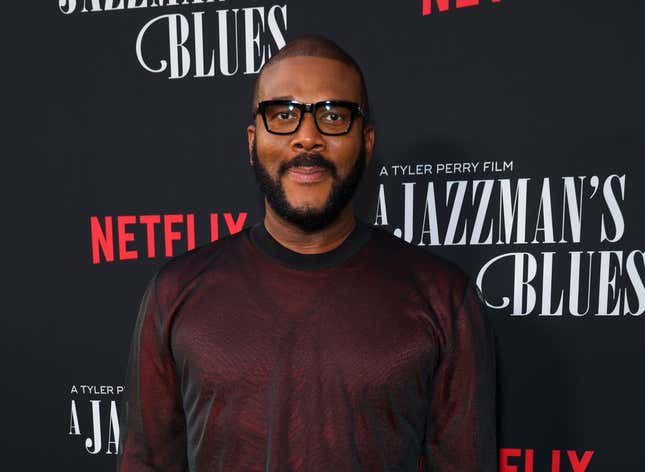 Updated 8/18/23:
Now that the dust has settled on Paramount Global's failed sale of BET, it's time to figure out where things went wrong.

Debra Lee On Greenlighting BET Hits Being Mary Jane & The Game | Securing the Bag: Part 2
It's no surprise to hear that money was the sticking point. According to The New York Post, writer/director Tyler Perry didn't want to raise his $2 billion bid to meet Paramount's $3 billion asking price.

"We made this decision because the benefits of maintaining a majority stake in BET Media Group creates more value for Paramount than any of the proposals we received," a source close to Paramount told The Post.

The outlet's sources also pointed to issues with the value of the BET Media Group, noting that "Paramount's sell-side bank JPMorgan was expected to offer financing to suitors when the auction started and then failed to do so, raising questions about the strength of the BET Group."

Though media mogul Byron Allen did offer a bid of $3 billion, Paramount reportedly wasn't interested in selling to him.

The botched BET auction, coupled with Paramount's recent $1.62 billion sale of publishing company Simon & Schuster has now led to more questions about Paramount Global's assets.

See original story below:

After months of speculation and rumors, Paramount Global is calling an audible on its BET sale plans. According to The Wall Street Journal, the media giant is ending the bidding process for its majority stake in BET Media Group, which includes BET, its streaming platform BET+, BET Studios and VH-1. The company reportedly told buyers that it was halting the deal because "a sale wouldn't result in any meaningful deleveraging of its balance sheet." As usual, it all comes down to money.

As previously reported by The Root, the high-profile names interested in buying the media company included filmmaker Tyler Perry, who already owns a minority stake, Byron Allen, Sean "Diddy" Combs, and a group featuring Shaquille O'Neal, 50 Cent and Kenya Barris. In July, rumors surfaced that the Madea star had purchased BET Media Group, but there was no confirmation from him or Paramount Global. However, that didn't stop Black Twitter from expressing its excitement over the idea that Perry could possibly bring the network back to its former glory.
Unfortunately, Paramount holding on to BET means the network will likely continue on its current course of repetitive, uninteresting programming. Right now, we get the same movies and TV series playing over and over every day, all day. The network has a few popular original programs, but those mostly stream on BET+.
What's really frustrating about this is that Paramount Global doesn't seem to understand the importance or legacy of BET. The company also owns MTV, CMT and VH-1, which have a similar programming format to BET. Movies and TV shows from the '90s and 2000s broadcast all day long, with movies often repeating throughout the week. So if you miss Baby Boy or Rush Hour, you'll probably have plenty of chances to watch a three and a half hour version of them.
I understand that even without two Hollywood strikes bringing production to a stand still, business is becoming increasingly more difficult for traditional, old school cable networks. But BET isn't just any cable channel. For many of us, Black Entertainment Television was the place where we finally got to see our culture and art celebrated not mocked. It showcased that special magic that only Black people have. A major corporation that only sees it as another line on a spreadsheet is never going to invest in bringing back that version of BET, which is sad and honestly, short-sighted.