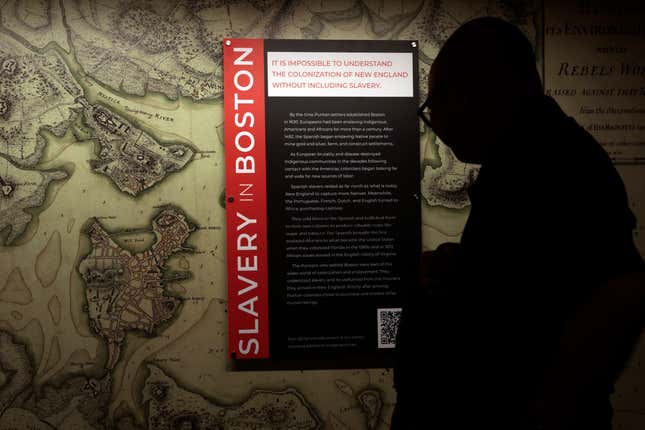 A new exhibit in Boston is garnering a ton of buzz, just not the good kind. On Friday, Boston's Faneuil Hall opened an exhibit walking visitors through the history of slavery in the city. But, protestors who showed up last week to the opening say the decision to host the exhibit at Faneuil Hall is highly inappropriate.
Small Town Horror Story: The Mississippi Burning of Three Anti-Segregationists
That's because Peter Faneuil, the historic site's benefactor, was an enslaver who profited off the transatlantic slave trade and owned enslaved people. At the time of his death, the National Parks Service, which manages Faneuil Hall, says his records indicate he owned five enslaved people.
According to the exhibit's website, it's intended to walk visitors through the history of slavery in Boston and stories of enslaved African and Native American people. However, the decision to host the exhibit in a building named after a man who directly benefitted from the slave trade is rubbing some people the wrong way.
"It's a total contradiction," Reverend Kevin Peterson, a local civil rights leader, told CBS News. "We believe an exhibit such as this is appropriate, although we totally disagree with the fact that this exhibit around slavery or enslavement in Boston is being held at a place built and supported by a slave owner, Peter Faneuil."
Not everyone agrees with Reverend Peterson's concerns about the location of the slavery exhibit. Boston Mayor Michelle Wu defended the exhibit.
"This exhibit lays a crucial foundation for Boston to address our legacy of enslavement and support the healing process for our descendant communities," Wu told the crowd assembled outside of Faneuil Hall, according to the Boston Globe. "Our administration is committed to confronting these histories."
Criticism of the naming of Faneuil Hall isn't new. In 2018, Peterson and others called for the hall to be renamed after Crispus Attucks, a Black and Native American man who is believed to be the first person killed in the Boston Massacre, which helped spark the American Revolution.
So far, the calls to change the name of the historic site haven't moved the needle politically. But the large protest last week has certainly brought renewed attention to their concerns.