Shannon Sharpe is an interesting figure in the sports world. His enthusiasm and passion for sports is amusing, especially his unwavering support of LeBron James. No matter how "King James" performs, Sharpe will stand behind him, and he displayed that on Friday night when the Memphis Grizzlies played the Los Angeles Lakers at Crypto Arena.
At the end of halftime, Grizzlies guard Dillon Brooks walked toward the bench and Sharpe could be seen trading words with him and other members of the Grizzlies. Then, out of nowhere, the entire Grizzlies bench crowded the NFL Hall of Famer, including Tee Morant, the father of superstar Ja Morant.
Mind you, this was a normal Friday night game between two high-profile teams in the NBA. I was expecting a couple of highlight plays from Ja, a few tough buckets from LeBron and some amazing blocks from Jaren Jackson, and nothing more.
But, for those who tuned in, we got a WWE match for the ages, not because of the action that took place, but the characters who were involved.
The Memphis Grizzlies are the hot, young and hungry upstarts who are confident they can beat anybody they match up with. The Lakers are veteran wrestlers who doesn't have much left in the tank, but can still show tiny flashes of greatness. Shannon Sharpe is the celebrity guest in the arena who decided he wanted to throw his two cents into the ring.
G/O Media may get a commission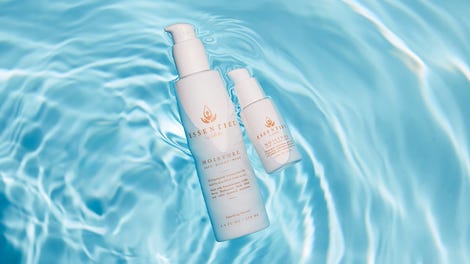 20% off
Essentiel by Adele
After the incident, Sharpe spoke to ESPN reporter Dave McMenamin, telling him, "They didn't want this smoke, Dave. They do all that talking and jockeying and I ain't about that jockeying. It started with Dillon Brooks. I said he was too small to guard LeBron. He said, 'F...' me. I said, 'F—-' you back. He started to come at me and I said, 'You don't want these problems." And then Ja came out of nowhere talking. He definitely didn't want these problems. Then the dad came and he obviously didn't want no problems. But I wanted anything they had. Don't let these fools fool you now."
If that doesn't sound like a fighter trying to promote a match I don't know what does.
Fortunately, the two sides resolved their issues shortly after the incident, and the Lakers won a thrilling back and forth game. But, Sharpe still had to face the consequences of his actions. Sharpe opened Undisputed on Monday with an apology for his role in the altercation against the Grizzlies players and Ja Morant's father, Tee. He apologized to the Lakers organization, the Grizzlies organization and all the players involved in the incident.
Lastly, he also apologized to LeBron James saying, "I also want to apologize to LeBron James, because you all know how I feel about him, and he's supported me through thick and thin. Bruh, I'm sorry I put you in this situation that you had to support me in something like this."