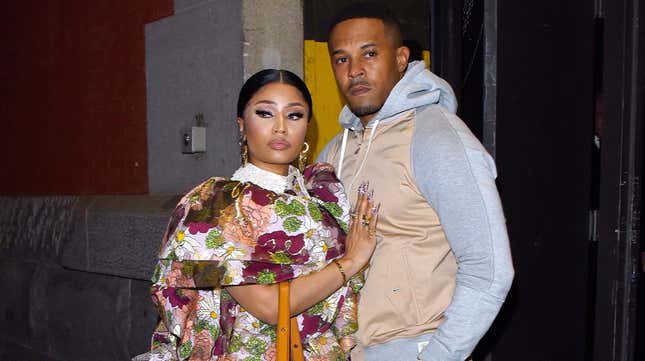 Despite the fact that rapper Nicki Minaj scored a legal victory when it came to the 2021 harassment case brought against her by Jennifer Hough—the woman Minaj's husband Kenneth Petty was accused of sexually assaulting back in 1994—it appears the battle is still not over for her husband.
FX On Hulu's Kindred Star, Mallori Johnson, Plays That's So Random
According to court documents obtained by Hot New Hip-Hop, negotiations have stalled between Petty and Hough. As previously reported by The Root, in December 2022, a judge ordered Petty to settle the suit, referring that the case go to mediation so both teams can reach a settlement. However, Petty doesn't seem to be interested in finalizing things in a swift enough manner so now Hough's legal team is seeking to implement a scheduling order so that the issue can finally be resolved.
"We are counsel to Plaintiff Jennifer Hough in the above-referenced matter. I write jointly with counsel for Defendant Kenneth Petty," Hough's lawyer Tyrpne Blackburn wrote in his letter to the judge per court documents. "As you know, the Court provided the parties with an opportunity to engage in private mediation. The parties participated in private mediation, but unfortunately, we were unable to reach a settlement. We would like to have a scheduling conference with the court to set a scheduling order."
In August 2021, Hough sued the couple for unspecified damages for the "intentional infliction of emotional distress." At the time, she claimed she suffered from "severe depression, paranoia, constant moving, harassment and threats" and lived in "fear of retaliation" from Minaj, Petty and her associates. She also claimed she was approached with a bribe and a recantation statement and money to make this all go away, but she refused.