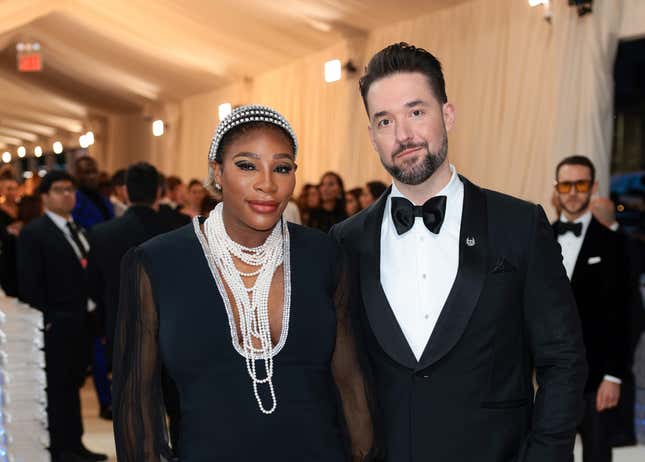 The summer baby boom continues, as Serena Williams and her husband Alexis Ohanian have welcomed their second daughter. The couple made the announcement on social media on Tuesday, with Ohanian celebrating their new little girl with a series of adorable family photos on Instagram.

Small Town Horror Story: Carlee Russell's Mysterious Disappearance
"Welcome, Adira River Ohanian. I'm grateful to report our house is teaming with love: a happy & healthy newborn girl and happy & healthy mama," he wrote. "Feeling grateful. @serenawilliams you've now given me another incomparable gift—you're the GMOAT. Thanks to all the amazing medical staff who took care of my wife & our daughter. I'll never forget the moment I introduced @olympiaohanian to her baby sister. Your peace would have been like a river, your well-being like the waves of the sea."
Serena matched her husband's joy with a video of the happy parents with their 4-year-old daughter Olympia on TikTok, which is captioned, "Welcome my beautiful angel."
The four-time Olympic gold medalist and the tech entrepreneur announced they were expecting back in May, and revealed the gender at a spectacular baby shower in early August.
It's truly beautiful to hear mom and baby are doing well, as the desire to expand their family was one of the reasons Serena retired from competitive tennis. When she announced her decision to retire in the September 2022 issue of Vogue, she wrote, "In the last year, Alexis and I have been trying to have another child, and we recently got some information from my doctor that put my mind at ease and made me feel that whenever we're ready, we can add to our family. I definitely don't want to be pregnant again as an athlete. I need to be two feet into tennis or two feet out."
Serena and Alexis' new arrival comes on the heels of news that superstar singer/entrepreneur Rihanna gave birth to her second son with A$AP Rocky. Meanwhile, in July, tennis star Naomi Osaka gave birth to a beautiful baby girl.
The Root sends congratulations and blessings to Serena, Alexis and their entire family.