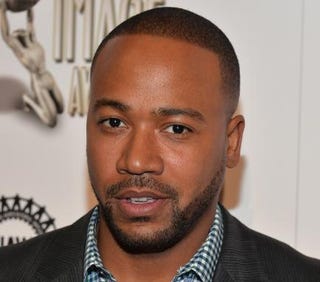 Looks like Columbus Short may have taken the whole "gladiator" thing a little too far. The Scandal actor was arrested Wednesday on a felony battery charge.
According to CNN, Short, 31, who plays Harrison Wright on the hit ABC series, allegedly gave a man a knockout punch at a West Los Angeles restaurant on March 15, the Los Angeles County district attorney's office said in a statement.
Short was released on $50,000 bail after being booked by the Claremont Police Department, the statement said.
CNN said that a representative for the actor could not immediately be reached for comment.
Read more at the CNN.